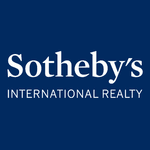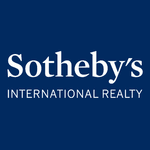 Agent
Danielle Vains
Agency

Peninsula Sotheby's International Realty
Description
A long time interest in interior design, the property market and architecture has lead Danielle to a career in Real Estate. Married to a builder, Danielle has been involved in property development for over 17 years and understands the process of building, styling and marketing a property for a successful result. Danielle has a long successful history in sales with over 25 years of experience. This coupled with her interior styling background provides Danielle with the professional attributes that she applies to the sales process in Real Estate. She can quickly identify the potential market for a home and then style it according to their needs. This enables her to maximise the result for the vendor and minimise their stress as she manages the project. Danielle has a lot of energy, natural enthusiasm and positive energy. She is able to relate to people easily and create meaningful relationships quickly. Motivated by integrity and dedication, Danielle strives to achieve outstanding personal service to her clients. Married with 2 children, Danielle loves spending time with her family and keeping physically fit and healthy.
Agency

119-125 Ocean Beach Road Level 1 - 3943 Sorrento
Description
Our Peninsula office is located in the main street of Sorrento on the 1st Level at Suite 5, 119-125 Ocean Beach (Cnr Darling Road). The Sotheby's International Realty network retains more than 24,000 sales associates in over 1,000 offices, located in more than 74 countries and territories worldwide. Sotheby's International Realty places over 10,000 referrals every year via a dedicated referral office network and extends this legacy with real estate representation throughout the world. Peninsula | Sotheby's International Realty's Sorrento office is independently owned & operated. Our Officer in Effective Control is Rob Curtain +61 418 310 870.
Relevance

Max price

Min price

Size

Bedrooms

Newest listed
Price on Application

Idyllic Bridgewater Bay Lifestyle At the forefront of contemporary design, this as-new architecturally inspired residence's superior quality, unforgettable style, exemplary...

Presented by

Danielle Vains

COLLECTION

Price on Application

Brand New, Architect-Designed Luxury Metres from Koonya Beach Look forward to a lifestyle of leisure and refined luxury with this brand new coastal residence in a renowned...

Presented by

Danielle Vains

COLLECTION

Price on Application

Registration of interest. closing 8th april 2022 at 5pm. Stunning 6 bedroom Beach House on 2000 sqm Situated high on a half acre (approx.) allotment, this spectacular 6 bedroom...

Presented by

Danielle Vains

COLLECTION

Price on Application

Sun-Drenched Coastal Hideaway With commanding views on offer from its elevated position, this light-filled four bedroom beach house offers a relaxed coastal lifestyle just a short...

Presented by

Danielle Vains

COLLECTION