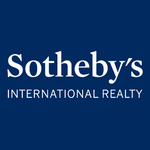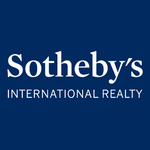 Agent
Jane Hanna
Agency

New Zealand Sotheby's International Realty
Description
Jane has worked in Sales and Marketing her whole career, originally within the FMCG industry and laterally in the media industry as she headed up the Sales and Marketing department of ACP Media for over 14 years. She moved to Queenstown eight years ago where she and her husband have since renovated a 140 year old miner's cottage in rural Queenstown and built a holiday cabin down the Rees Valley in Glenorchy. Jane enjoys the many and varied activities available in the Lakes region including horse riding in the summer and skiing in the winter months. She has found her Bachelor of Commerce degree, majoring in Marketing and Management and her experience in the Marketing and Sales arena invaluable in her decision to sell real estate in the greater Queenstown area. Her main strengths are her enthusiasm and the enjoyment she gets from working with people – ensuring they are provided with the essential information to help them make the best decisions in buying and selling property in this beautiful district.
Agency

50 Buckingham Street - 9302 Arrowtown
Description
The New Zealand Sotheby's International Realty Arrowtown office is located on Buckingham Street, the main shopping street and a popular destination for both tourists and locals. Property is sought after as it's a family friendly town, with choices of pre-schools and a primary school. So when considering buying or selling your home, or looking at an investment property, discuss your Real Estate options with our Arrowtown team.
Arrowtown is one of New Zealand's most treasured historic towns, known for its gold rush history and golden autumn colours. This charming town is home to the Chinese village, walking trails, the crisp, clear Arrow River and miners' cottages that date back to the 1860's.
Only a short distance from Queenstown, Arrowtown is a great option for people wanting the idyllic lifestyle. It boasts many tourist attractions, restaurants and accommodation options with many luxury rentals along with world famous golf courses including Millbrook and Michael Hill's, The Hills Golf Course.
Relevance

Max price

Min price

Size

Bedrooms

Newest listed
Price on Application

Hidden from the world in the small historic gold-mining town of Ophir (population: 50) in New Zealand's Central Otago, Pitches Store provides luxury accommodation and delicious...

COLLECTION