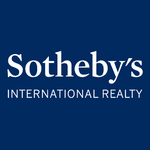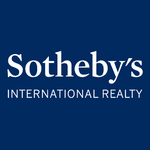 Agent
Jessica Lombard
Agency

Sotheby's International Realty Canada
Description
Seven years ago, Jessica launched her career in real estate, focusing on high-end residential and commercial properties in the Greater Montreal area, more specifically in the West Island, and has also developed a solid niche driving the sale or purchase of distinctive downtown condos.
Born and raised in Montreal, Jessica is fully bilingual and well versed in the city's market conditions. Having pursued studies in art history, she brings a distinctive flavour in guiding her clients on the potential of a property and on how to strategically stage a home or condo to entice buyers. Highly approachable and likable, she is well connected in the real estate industry and maintains fruitful relations with clients, peers and professionals, such as bankers, notaries and inspectors, to name a few. Jessica is a sharp negotiator, who fiercely protects her clients' best interest.
Jessica has gained extensive experience in the corporate relocation of professionals in the pharmaceutical, aerospace, gaming and movie industries in Montreal. Very diplomatic, discrete, attentive, flexible and always available to respond to her clients' needs, she will be there for you every step of the way to ensure that any transaction is as smooth as can be.
With an extensive background in competitive sailing, as well as in ski racing, Jessica brings to this profession a passion to succeed by efficiently investing time and the right efforts in order to achieve your goals quickly. As a volunteer member of the Board of Directors of the Royal St. Lawrence Yacht Club and the Hudson Yacht Club, she is involved in youth sailing training and competitive activities. She still competes internationally on her J/22 sailboat and proudly represents these two yacht clubs.

Agency

620 Boulevard St-Jean Suite 202 - H9R 3K2 Pointe-Claire
Description
The West Island is the informal name given to the western cities, towns and boroughs of the island of Montreal. The region has a multicultural feel and an eclectic mix of architecture, with contemporary buildings alongside classic country homes. With pastoral landscapes bordering rivers and lakes, and plentiful parks and trails, the communities here offer a peaceful pace of life just a short distance from downtown Montreal.
Relevance

Max price

Min price

Size

Bedrooms

Newest listed
€ 521,700

Beautiful modern condo at the delano in the heart of downtown montréal. One of only two apartments on the Tenth level of the Delano building. Open-concept living room/dining...

Presented by

Jessica Lombard

COLLECTION