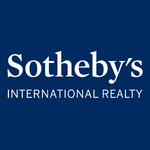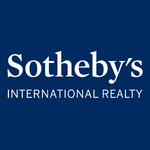 Agent
Barbara Baudinet
1430 Sherbrooke Street West Montreal, Quebec, H3G 1K4 Canada - H9R 3K2 Pointe-Claire
Description
Barbara strives to understand her clients' needs and has earned a stellar reputation for loyalty and focus to achieve the goals of her clients. Ambitious, tenacious and relentless are just three descriptors of many that capture Barbara's character and professional standards.
Internationally aligned with several continents, Barbara excels in leveraging her local and global experience, and consequently exceeding her clients' expectations. With passion for relationship building, it bolsters her sales expertise along with her acute knowledge of the beautiful communities of the West Island of Montreal and other areas as well as downtown.
Barbara is licensed to sell commercial properties and has her Agency Executive Officer accreditation (AEO). Thanks to sound advisory skills, adaptable negotiation and a clear communication style, Barbara helps by implementing and executing her winning strategies that maximize results.
Barbara packages ancillary services to meet every family's need. She was among the first real estate brokers in Quebec to receive the Senior Real Estate Specialist accreditation. Throughout a 17 year real estate career, Barbara has represented families selling all sizes of properties, from single-family modest homes, to multi-million dollar properties. She loves guiding her clients through upsizing or downsizing, relocating from out of town, or transitioning into a new neighbourhood with great schools. Incoming foreign expats are hand-held the whole way through with her knowledge of neighbourhoods, schools, and logistics such as most appropriate locales fostering easy access to highways, the airport and rail systems.
Barbara lives in Beaconsfield with her family and serves her community in a number of voluntary capacities. Barbara is director on the John Abbott College Foundation board and VP, Board of Directors, of the Montreal International Festival about Films on Art. She plays women's doubles tennis competitively throughout the year. In tennis and in real estate, Barbara is a positive and energetic team player who delivers winning results with integrity.

Relevance

Max price

Min price

Size

Bedrooms

Newest listed
€ 6,623,500

Magnificent lodge in the most secluded and serene bay of Quebec's most spectacular Lac Memphremagog. 5 acres of heavenly waterfront with pebble beach basking in perfect...

Presented by

Barbara Baudinet

PREMIUM

€ 2,604,700

A private waterfront estate on the shores of Lake Saint Louis facing Dorval island and a 20 minute drive to downtown Montreal. One acre comprised of 2 lots that are possible to...

Presented by

Barbara Baudinet

PREMIUM

€ 1,823,300

Aaa value + location. This very large quality residence of classic style is cited in an outstanding location facing the park on lake Saint-Louis close to Lachine's historic...

Presented by

Barbara Baudinet

PREMIUM

€ 892,300

Impeccable home situated on 56th Avenue at the corner of Victoria, close to Lake St Louis and many green spaces. The property has been renovated (except for the basement) and has...

Presented by

Barbara Baudinet

PREMIUM