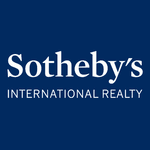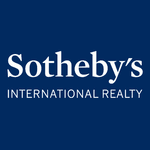 Agent
Sonia Gherardi
Agency

ONE Sotheby's International Realty
Description
With nearly 20 years of experience in South Florida luxury real estate, Sonia understands the market's fluctuations and withstanding investment opportunities. And her track record speaks for itself: she has never sold a property to a client that did not resell over its original purchase price. Sonia caters primarily to international clientele. Being from Brazil herself, she understands their needs and fully realizes the responsibility of guiding her foreign investors through every step of the process. Sonia has been the recipient of several production awards. But what she is most proud of is the fact that she has been working with her client base repeatedly for years, handling several transactions for each client. Sonia understands that real estate is a very personal business, and believes her background in psychology and marketing have been invaluable to her success. Sonia speaks English, Portuguese, Spanish, Italian and moderate French.
Agency

1430 S Dixie Hwy, Coral Gables, FL 33146 - 33146 Coral Gables
Description
There is an art to selling fine homes. Just as an art gallery positions and places art, ONE Sotheby's international Realty positions your property to place it in its finest light and to showcase value. Specializing in the sale of luxury properties from Miami to Melbourne, Florida, our markets encompass the most prominent communities in Florida's East Coast. Recognized as a market share leader in these areas, our associates bring passion and commitment to every client they serve. A track record that speaks for itself. Our attention to detail and innovative marketing have led us to be a luxury leader in Florida real estate. "ONE" is not just part of our name, it defines who we are. ONE Sotheby's International Realty ranks as #1 by sales volume and total number of sales in many Florida communities. Spearheaded by Mayi de la Vega, ONE Sotheby's International Realty was founded in December 2008. Building on a reputation for emphasizing experience, knowledge and passion to its customers, qualities that define the Sotheby's International Realty© brand, the company has grown to 18 offices and over 900 associates since its inception in 2008. We are not passive in our approach to international marketing. We push to open new markets throughout the world and spotlight our market to savvy buyers. We have aggressively expanded our presence in foreign markets, hosting well-attended seminars and events in Brazil, Argentina, Canada, Mexico, Russia, Peru, England, Hong Kong, Dubai Panama, among many other top markets. Additionally, our Development Division represents 20 of Florida's top preconstruction projects with over $3B worth of inventory. Direct affiliation with Sotheby's Auction House and Sotheby's International Realty offices around the globe gives us an unparalleled edge in locating the best properties and investors internationally. Since its debut in 1744, Sotheby's Auction House has evolved into the luxury go-to for prestigious possessions from jewelry to antiques. Its name translates around the world. Sotheby's counts nearly three quarters of Forbes's 100 richest people, more than half of its richest Americans and all dozen of its billionaire art collectors among its clientele. Through this rare level of brand recognition and global footprint, ONE Sotheby's International Realty is able to match the most coveted properties with international buyers.
Relevance

Max price

Min price

Size

Bedrooms

Newest listed
€ 6,132,600

Masterful and modern luxury are uniquely embodied in this 3 bedroom, plus office and 4.5 bath Penthouse with 3,820 Square Feet plus 410 Square Feet of full size balconies boasting...

Presented by

Sonia Gherardi

PREMIUM

The apex of luxury begins here. Welcome inside a bright and white corner unit, located on the private island of Brickell Key in Asia. Here, buyers can indulge in the Miami...

Presented by

Sonia Gherardi

PREMIUM