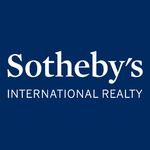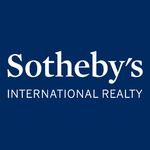 Agent
Elena Bluntzer
Agency

ONE Sotheby's International Realty
Description
Elena Bluntzer is a resident of Miami and Fisher
Island, Florida. She has specialized in
listing and sales of luxury waterfront properties in South Florida, specifically
on Fisher Island, Miami, Miami Beach, Key Biscayne and Coral Gables, for over
30 years. Prior to joining ONE Sotheby's International Realty, Bluntzer served
as founder and president of The Bluntzer Group for 19 years, where she built a
distinguished brokerage with more than $1 Billion in sales including
record-breaking transactions on Fisher Island and in Gables Estates in Coral
Gables. She serves as consultant to Blue
Jay Capital, one of the premier residential and commercial developers in the
City of Key Biscayne and developer of an boutique waterfront luxury condominium
project in Ocean Reef, Key Largo, FL. She
is a long standing member of the Master Brokers Forum, a co-founder of the
Condo Experts Group and chaired the Grievance Committee at the Miami Board of
realtors for three years. Elena attended Barry University and Miami Dade
College majoring in International Relations as well as studying foreign
languages. She is fluent in English, Spanish and French and has a working
knowledge of Portuguese and Italian. She
earned a designation as Graduate of the Real Estate Institute (GRI) in the
early 1990s. Because of her extensive
experience and knowledge of the waterfront market in Southeast Florida, she has
been quoted in such reputable publications as The New York Times, The Financial
Times, Haute Living Magazine, Ocean Drive Magazine, to name a few. She has been on the cutting edge of
technology for her real estate business from the start of her career and has a
team of licensed real estate professionals within the Bluntzer Group that
assist her in maintaining the highest standards of service in the real estate
industry.
Agency

1430 S Dixie Hwy, Coral Gables, FL 33146 - 33146 Coral Gables
Description
There is an art to selling fine homes. Just as an art gallery positions and places art, ONE Sotheby's international Realty positions your property to place it in its finest light and to showcase value. Specializing in the sale of luxury properties from Miami to Melbourne, Florida, our markets encompass the most prominent communities in Florida's East Coast. Recognized as a market share leader in these areas, our associates bring passion and commitment to every client they serve. A track record that speaks for itself. Our attention to detail and innovative marketing have led us to be a luxury leader in Florida real estate. "ONE" is not just part of our name, it defines who we are. ONE Sotheby's International Realty ranks as #1 by sales volume and total number of sales in many Florida communities. Spearheaded by Mayi de la Vega, ONE Sotheby's International Realty was founded in December 2008. Building on a reputation for emphasizing experience, knowledge and passion to its customers, qualities that define the Sotheby's International Realty© brand, the company has grown to 18 offices and over 900 associates since its inception in 2008. We are not passive in our approach to international marketing. We push to open new markets throughout the world and spotlight our market to savvy buyers. We have aggressively expanded our presence in foreign markets, hosting well-attended seminars and events in Brazil, Argentina, Canada, Mexico, Russia, Peru, England, Hong Kong, Dubai Panama, among many other top markets. Additionally, our Development Division represents 20 of Florida's top preconstruction projects with over $3B worth of inventory. Direct affiliation with Sotheby's Auction House and Sotheby's International Realty offices around the globe gives us an unparalleled edge in locating the best properties and investors internationally. Since its debut in 1744, Sotheby's Auction House has evolved into the luxury go-to for prestigious possessions from jewelry to antiques. Its name translates around the world. Sotheby's counts nearly three quarters of Forbes's 100 richest people, more than half of its richest Americans and all dozen of its billionaire art collectors among its clientele. Through this rare level of brand recognition and global footprint, ONE Sotheby's International Realty is able to match the most coveted properties with international buyers.
Relevance

Max price

Min price

Size

Bedrooms

Newest listed
€ 5,110,500

Renovated to perfection with contemporary finishes! Its no secret that the most sought-after units on Fisher Island are the ground level ones. This unit is a favorite location for...

Presented by

Elena Bluntzer

PREMIUM

Spectacular 4 Bedroom unit in Fisher Island and concierge building. Gorgeous views from every room, huge terraces, open living spaces with chic light contemporary furniture....

Presented by

Elena Bluntzer

PREMIUM

€ 4,181,300

Extensively and completely renovated 3 Bedroom, 3 Bath Penthouse in Fisher Islands desirable Seaside Village. No expense spared in finishes and furnishings of this reconfigured...

Presented by

Elena Bluntzer

PREMIUM

57 Ocean is located in sought-after Millionaires Row. This contemporary boutique building offers the ideal beachfront lifestyle. Bask in the world-renowned azure beaches of SoBe...

Presented by

Elena Bluntzer

PREMIUM

Sought after fully furnished spacious 3 Bedroom corner unit in Seaside Village in excellent move-in condition boasts panoramic ocean and garden views. Multiple deep terraces from...

Presented by

Elena Bluntzer

PREMIUM

Brand New renovation of this direct ocean view 2 Bedroom plus den Seaside village unit. Be delighted and mesmerized by the gorgeous sunrises and fresh ocean breezes. Located just...

Presented by

Elena Bluntzer

PREMIUM

€ 3,438,000

The most sought-after floor plan in Seaside Village is this 3 Bedroom, 3 Bath gorgeous unit renovated and ready to move-in. Chic dcor, multiple deep terraces, furnished and...

Presented by

Elena Bluntzer

PREMIUM

Beautifully renovated and reconfigured to perfection in chic white dcor and top of the line finishes. Lanai Seaside Village unit boasts serene garden views and massive wrap around...

Presented by

Elena Bluntzer

PREMIUM

Modern renovation with coastal decor by design team at Serena and Lily. This turnkey beach house sets the mood for luxury island living from the moment you walk in. Desirable...

Presented by

Elena Bluntzer

COLLECTION