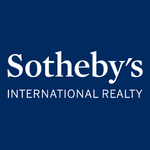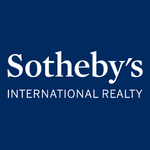 Agent
Michael Sanson
Agency

ONE Sotheby's International Realty
Description
A resident of Miami for almost three decades, Michael Sanson is well familiar with the area and very knowledgeable when it comes to Downtown Miami, Brickell, Pinecrest, and Coral Gables. With over a decade of sales and marketing experience managing a large retailer's flagship store, he has developed a track record for helping clients get optimal results with unconditional proficiency and excellent organizational skills. His family lineage is strong in the real estate industry, so it's no surprise to find Sanson following suit as a top-producing realtor with high ethical standards. Dedicated to world-class customer service, he always exceeds his client's expectations and then some. Persistence, commitment, and kindness are integral to his work ethic and he is absolutely devoted to ensuring that his clients get the most out of their experience from start to finish. Currently, he's a bilingual associate of the exclusive ONE Sotheby's International Realty, the National Association of Realtors, and the Miami Board of Realtors. With access to unlimited resources and unlimited International reach, Sanson is the ideal realty professional guaranteed to market your home effectively, competently, and, rest assured, with the greatest results possible. Every time.
Agency

1430 S Dixie Hwy, Coral Gables, FL 33146 - 33146 Coral Gables
Description
There is an art to selling fine homes. Just as an art gallery positions and places art, ONE Sotheby's international Realty positions your property to place it in its finest light and to showcase value. Specializing in the sale of luxury properties from Miami to Melbourne, Florida, our markets encompass the most prominent communities in Florida's East Coast. Recognized as a market share leader in these areas, our associates bring passion and commitment to every client they serve. A track record that speaks for itself. Our attention to detail and innovative marketing have led us to be a luxury leader in Florida real estate. "ONE" is not just part of our name, it defines who we are. ONE Sotheby's International Realty ranks as #1 by sales volume and total number of sales in many Florida communities. Spearheaded by Mayi de la Vega, ONE Sotheby's International Realty was founded in December 2008. Building on a reputation for emphasizing experience, knowledge and passion to its customers, qualities that define the Sotheby's International Realty© brand, the company has grown to 18 offices and over 900 associates since its inception in 2008. We are not passive in our approach to international marketing. We push to open new markets throughout the world and spotlight our market to savvy buyers. We have aggressively expanded our presence in foreign markets, hosting well-attended seminars and events in Brazil, Argentina, Canada, Mexico, Russia, Peru, England, Hong Kong, Dubai Panama, among many other top markets. Additionally, our Development Division represents 20 of Florida's top preconstruction projects with over $3B worth of inventory. Direct affiliation with Sotheby's Auction House and Sotheby's International Realty offices around the globe gives us an unparalleled edge in locating the best properties and investors internationally. Since its debut in 1744, Sotheby's Auction House has evolved into the luxury go-to for prestigious possessions from jewelry to antiques. Its name translates around the world. Sotheby's counts nearly three quarters of Forbes's 100 richest people, more than half of its richest Americans and all dozen of its billionaire art collectors among its clientele. Through this rare level of brand recognition and global footprint, ONE Sotheby's International Realty is able to match the most coveted properties with international buyers.
Relevance

Max price

Min price

Size

Bedrooms

Newest listed
€ 1,598,900

One of a kind direct bay views from every room in this three-level loft at the Jade. A spacious living area with 18-foot ceilings and an open Italian kitchen with stainless...

Presented by

Michael Sanson

PREMIUM