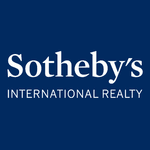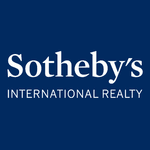 Agent
Carlos Garcia Arocena Sr
Agency

Montevideo Sotheby's International Realty
Description
Born and raised in Montevideo, he earned a Bachelor of Business Administration in Catholic University of Montevideo, and completed the Master's of Business Administration curriculum from the same University. He also had an international academic experience while studying in the Darden School of Business in the University of Virginia. Entrepreneur and consultant who has successfully developed both in the industrial sector, agribusiness as well as in the service sector. Among its main qualities include a high strength to achieve pre-defined objectives, analytical capacity for diagnosis of the situation and strategic plans. Always worked in organizations where they had to assemble multidisciplinary teams to achieve successfully the goals of the company. Firm believer in quality management transparency and honesty. He joined the firm in march 2012 when the real estate broker Bado & Perazzo agreed a strategic alliance with Sothebys International Realty . Professional advice on Real Estate investments in Uruguay. Carlos specializes in developing real estate projects, providing expert service in buying and selling real estate, property investing, asset and property management. We deal with the agribusiness industry ( farm, livestock, forestry and mixed farming), sea farms, and residential property transactions of high value. We advise national and international clients.
Agency

Dr. Andres Puyol 1605 - Montevideo
Description
We are a company of professional agents, part of an international network of brokers who share certain values and objectives.
We are guided by the pursuit of excellence in the service that we offer and the commitment to treat each one of our clients as if they were unique. Discretion, integrity and refinement; these three words describe our brand's personality.
Our team is made up of experienced agents who know the local market and at the same time understand the idiosyncrasies of sophisticated clients looking for distinguished properties or real estate investment opportunities.
We are experts in the service of APPRAISAL, using different methodologies to achieve a transactional value as close as possible to the market's reality.
Our agents constantly receive training and have the technological platform of a world-class company.
Our referral network and access to clients all over the world differentiate us from many other local real estate companies.
Relevance

Max price

Min price

Size

Bedrooms

Newest listed
€ 2,462,500

This building is located in one of the most exclusive places in all of Montevideo, where you can see the river with practically no traffic or movement in front. It is a central...

Presented by

Carlos Garcia Arocena Sr

COLLECTION

€ 2,502,500

Entrance by Rambla and by Mar Artico. Built area on four levels 533 m², on a plot of 546 m². First level: - With entry through the Arctic Sea. - Pallier entrance with stairs and...

Presented by

Carlos Garcia Arocena Sr

COLLECTION

€ 2,702,700

"El Ahora" is a property of 16 Has. In one of the most beautiful places in the world. Far away, but at the same time only 40 minutes by car from the cosmopolitan Punta del Este...

Presented by

Carlos Garcia Arocena Sr

COLLECTION

€ 3,503,600

Less than one kilometer from the international airport that connects it to Buenos Aires in the north, in 7 minutes from Carmelo, and only a few hundred meters from its exclusive...

Presented by

Carlos Garcia Arocena Sr

COLLECTION

€ 1,901,900

Important house in an excellent location within the Old Town of Carrasco. Ideal for company or family. One block from Arocena Avenue. Double electric gate for entry and exit. The...

Presented by

Carlos Garcia Arocena Sr

COLLECTION

€ 760,800

Lunaverde One hour from Carrasco International Airport and only 45 minutes from Punta del Este, this setting of almost 1,200 hectares of the most panoramic landscape in Uruguay,...

Presented by

Carlos Garcia Arocena Sr

COLLECTION

€ 800,800

Historic old town on the Rio Negro, near the city of Mercedes, and just over 300 km from Montevideo, a true spectacle for the senses has been configured, where the exotic and the...

Presented by

Carlos Garcia Arocena Sr

COLLECTION

€ 1,301,300

This classy apartment is the Penthouse to one of the first apartment buildings in Carrasco, built by well known Architect Herrera. Built in the late Nineteen eighties, It is one...

Presented by

Carlos Garcia Arocena Sr

COLLECTION

Price on Application

Ranch El Palmar is a few kilometers from the city of Castillos in the department of Rocha. The main productive activity is grazing cattle. The farm has different type of...

Presented by

Carlos Garcia Arocena Sr

COLLECTION

It is an important residence in the Carrasco Polo Club and Los Olivos area. The 634 m2 house is located on a 13,000 m2 plot of land. The property consists of 2 joined houses, a...

Presented by

Carlos Garcia Arocena Sr

COLLECTION

€ 951,000

Ground Floor: Garage for 2 cars, laundry room, utility room, staff bedroom and bathroom (asking to act as a guest bedroom) plus guest suite and two double bedrooms and bathrooms....

Presented by

Carlos Garcia Arocena Sr

COLLECTION

€ 845,900

Enjoy beautiful sunrises, and great views of the bay of Puerto del Buceo from your large balcony. Excellent location, near Montevideo Shopping mall and World Trade Center, great...

Presented by

Carlos Garcia Arocena Sr

COLLECTION

€ 750,800

The house is a World Heritage Site (unesco), so with the help of an archaeologist they had to appeal to the Cultural Heritage Commission in order to restore it. The main...

Presented by

Carlos Garcia Arocena Sr

COLLECTION

€ 850,900

La Braina Renovations and History The exposed area of the floor in the living room is the original floor dating back to about 1680, the same as the street in front. The hand-made...

Presented by

Carlos Garcia Arocena Sr

COLLECTION

€ 550,600

Set on a spectacular sand-front location in picturesque beach "Playa Sur" in Cabo Polonio. A work of art. The house, has an area of 90 m2 including the deck gallery. With two...

Presented by

Carlos Garcia Arocena Sr

COLLECTION