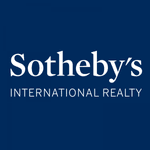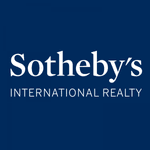 Agent
Freeman Tsai
Agency

Taiwan Sotheby's International Realty
Description
I understand the importance of company ethics and the idea of providing genuine customer service working with Eslite bookstore for 16 years. I became a broker in 2008 and believe in providing the same level of service to my clients when assisting them to find a new home.
Agency

97, Fuxing North Road, Songshan District, Taipei City 10595 - 105 Taipei
Description
In October 2011, Sotheby's International Realty expanded its global reach further by establishing its first office in Taiwan in order to provide services to the rapidly expanding Greater China and Asian markets. To those that value the finer things in life, Taiwan Sotheby's International Realty will be the real estate services provider that offers unrivaled access to distinctive properties both in Taiwan and around the world. Our experienced team of real estate professionals is committed to introducing clients to the most inspiring selection of properties and providing them with a complete package of real estate services.
With Taiwan Sotheby's International Realty you can expect the highest level of service offered anywhere in the world. With our years of experience in the real estate industry, we understand and anticipate your needs, and with our collections of the most exclusive properties worldwide you will be given the opportunity to choose from the finest selection of homes available in the market, in addition to our other services ranging from Residential Sales and new Property Development to Residential Leasing.
Relevance

Max price

Min price

Size

Bedrooms

Newest listed
€ 2,164,500

The listing is a mansion surrounded by much greenery and Datun Mountain. It combines modern and Japanese construction methods and provides its residents with healthy and leisurely...

Presented by

Freeman Tsai

COLLECTION

€ 3,694,100

Situated in the Tamsui District within the Hongshuling Mangrove, the Ocean Kingdom is designed by a well-known architect team, C.Y. Lee & Partners. The duplex residential building...

Presented by

Freeman Tsai

COLLECTION