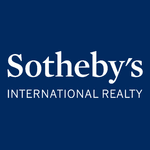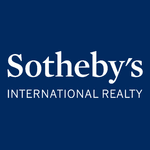 Agent
Roberto Segura
Agency

Costa Rica Sotheby's International Realty
Description
Roberto has a degree in Business Administration with a specialization in Finance, he also has experience and intensive training in real estate. He knows all facets of the real estate business, prioritizing trust, discretion and customer satisfaction.
He began his career at Costa Rica Sotheby's International Realty in 2015 and has since leveraged Sotheby's International Realty's powerful network and brand for both buyers and sellers.
Before joining Costa Rica Sotheby's International Realty, he developed an extensive career at the executive and managerial level in important financial and stock companies.
Agency

Central Valley - Escazú
Description
Our Central Valley office currently services the Central Valley and Central Pacific regions of the country.
Relevance

Max price

Min price

Size

Bedrooms

Newest listed
€ 1,871,100

This property is characterized by having a modern style with a construction on one level, on a flat topography lot. It is located on the border between Santo Domingo and San Pablo...

Presented by

Roberto Segura

PRESTIGE

€ 11,254,900

This exquisite, ultra-luxurious property is an architectural masterpiece in nature's best setting. This 3,500-square-meter (37,674-square-foot) residence sits on a...

Presented by

Roberto Segura

PREMIUM

€ 1,547,600

Attractive property located in Ciudad Colón, canton of Mora, has a plot of 10,902 m2. and and a total construction of 1,252 m2, made up of four beautiful residences each with two...

Presented by

Roberto Segura

PREMIUM

€ 933,200

Attractive and central investment property type Quinta, located in Santa Rosa de Santo Domingo de Heredia. It has a plot of 2,529 m2. The built properties are made up of a...

Presented by

Roberto Segura

PREMIUM

€ 1,055,100

Luxurious independent villa located in Santa Bárbara de Heredia, surrounded by nature and spectacular views of the entire metropolitan area. This spacious residence sits on a plot...

Presented by

Roberto Segura

PREMIUM

€ 1,031,700

Smart residence of contemporary design located in San Rafael de Heredia, in the exclusive residential El Castillo, with a plot of 2,055 m2 and 630 m2 of construction. It has...

Presented by

Roberto Segura

PREMIUM

€ 1,125,500

This wonderful property is located within the private residential complex Arcadia in Santo Domingo de Heredia. With 730 m2 of construction and 8,100 m2 of land, this residence has...

Presented by

Roberto Segura

PREMIUM

€ 1,219,300

A hidden street surrounded by leafy trees and gigantic tiger hands welcome an exclusive and luxurious residential in Heredia. This private residential has 11 houses and 2 lots...

Presented by

Roberto Segura

PREMIUM

€ 3,095,100

This property in Santo Domingo in Heredia has a very strategic location, as it is close to prestigious educational centers such as Lincoln School, Golden Valley School,...

Presented by

Roberto Segura

PREMIUM

€ 5,158,500

Located in the heart of the most exclusive residential area of San José, Guachipelin de Escazú, there is a residential condominium which is for sale in its entirety. Surrounded by...

Presented by

Roberto Segura

PREMIUM

€ 703,400

This extraordinary mountain estate, designed for recreation and tourism, is located in Varablanca, Heredia just 5 kilometers away from the Colonia Virgen del Socorro Center and...

Presented by

Roberto Segura

PREMIUM

€ 683,700

About Ciudad Cariari de Belen Beautiful Mediterranean style executive home situated in Residential Parque de Cariari, next to the grand Cariari Golf and Country Club. This ideal...

Presented by

Roberto Segura

PREMIUM

€ 1,275,600

A luxury villa, with an independent guest house, located in Santa Bárbara de Heredia, surrounded by nature and with trails that lead to the river. The property is on a land of...

Presented by

Roberto Segura

PREMIUM

€ 426,700

Located in the heart of the most exclusive residential area of San José, Guachipelin de Escazú, this beautiful residence built in 2011 with a construction on two levels of 240 m2...

Presented by

Roberto Segura

PREMIUM

€ 398,600

Magnificent property located in the exclusive La Ladera Condominium in Ulloa Barreal, Heredia. It has a large terrain of 833m², surrounded by large palm trees around the perimeter...

Presented by

Roberto Segura

PREMIUM