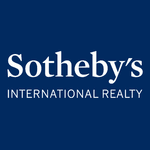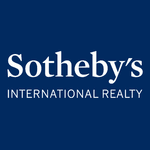 Agent
Martin Dostie
H3G 1K4 Montreal
Description
After several years touring the world for a travel company, dining in renown restaurants, visiting the most beautiful beaches and staying in the finest hotels, Martin decided after traveling a good part of the globe to return and settle back into the most beautiful city in the world, Quebec.
Martin has been recognized by his peers as a top seller, several times over, within an internationally recognized company. His clients consider him as a caring, resourceful, bold and above all, a determined individual that is able to get the results that appease all his clients. An avid and talented negotiator, he applies his many years of experience to ensure a successful transaction for your property. One call to Martin will allow you to quickly understand why his successes are unparalleled.
Martin was born into a family of investors and entrepreneurs and has quickly applied the same values of professionalism to his career. Martin has been an innovator in the all his accomplishments. He is a broker that stands out from the rest and will ensure that your home stands out even more.
Our Brand Vision: Artfully uniting extraordinary homes with extraordinary lives.

Relevance

Max price

Min price

Size

Bedrooms

Newest listed
€ 781,400

The property offers 3 bedrooms with the master bedroom on the first floor. Each of the bedrooms has a powder room or an ensuite bathroom. As soon as you arrive in the hall, the...

Presented by

Martin Dostie

PREMIUM

€ 930,300

Majestic! From its magnificent family room, you will feel in close union with nature through its grandiose windows. Take advantage of its open areas and abundant natural light....

Presented by

Martin Dostie

PREMIUM

€ 1,116,300

Woodfield-Sillery. Prestigious penthouse located in the most beautiful area of Quebec City. Corner unit on the top floor. Large windows with a beautiful luminosity. Refined...

Presented by

Martin Dostie

PREMIUM

€ 631,800

Magnificent property dating from 1865, located in the heart of the village of St-Antoine-de-Tilly, walking distance from the church and the river. Possibility of bi-generation....

Presented by

Martin Dostie

PREMIUM

€ 626,600

The site. vieux-québec. Unique property with the antique cachet of yesteryear... On 3 levels, it includes 3 bedrooms, 3 bathrooms, 1 fireplace, direct view on the Plains of...

Presented by

Martin Dostie

PREMIUM

€ 482,300

Le qg Ste-Foy ! View on the mountains and the city. 5th floor, this condo offers two bedrooms with private bathroom, one powder room, balcony with a magnificent view, two indoor...

Presented by

Martin Dostie

PREMIUM

€ 520,200

Enjoy the breathtaking view from the privacy of your home. This property will charm you with its panoramic view on the St-Lawrence. It is sold with two lots totaling 42000 sq ft,...

Presented by

Martin Dostie

PREMIUM

€ 407,800

Old Quebec city. Property located in the heart of the historic area, on 3 levels. Perfect for large family, bi-generations. Top 2 floors can be used as main residence, open and...

Presented by

Martin Dostie

PREMIUM

€ 889,300

Old quebec. Prestigious 5 1/2 sold fully furnished only 2 steps from the Chateau Frontenac and facing the Parliament! Exceptional cachet; gas fireplace, fully heated floor,...

Presented by

Martin Dostie

PREMIUM

€ 889,300

Old quebec. Prestigious 5 1/2 sold fully furnished only 2 steps from the Chateau Frontenac and facing the Parliament! Exceptional cachet; large spaces, 10p ceilings, gas...

Presented by

Martin Dostie

PREMIUM

€ 4,093,200

The Domaine des Sorciers is one of the most beautiful properties on Île d'Orléans. Consisting of a total of 1,119,983.10 m2, it is bordered by the St. Lawrence River to the...

Presented by

Martin Dostie

COLLECTION

€ 1,934,200

On the shores of Lake Kenogami and close to Chemin des Portageurs (Laterrière sector) Majestic 218.9 ha site offering multiple possibilities: subdivision and residential...

Presented by

Martin Dostie

COLLECTION

€ 390,700

Exceptional opportunity! Splendid rental cottage on an exceptional site! Unique and avant-gardist, this income property offers a breathtaking panorama 24/7 on the St-Lawrence...

Presented by

Martin Dostie

COLLECTION

€ 631,800

Elegant penthouse to live in the heart of the Old Port. With a surface area of 1686 sq.ft., this unit, built on 2 levels, offers you comfort with a gas fireplace, central air...

Presented by

Martin Dostie

COLLECTION

€ 341,600

Beautiful condo on the top floor with a stunning view of the St-Charles River and the city. Possibility of a private terrace on the roof. Beautiful natural light, wood fireplace,...

Presented by

Martin Dostie

COLLECTION