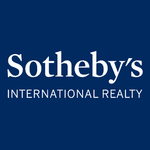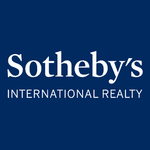 Agent
Jolanthe Suchy
Agency

Dominican Republic Sotheby's International Realty
Description
A thoughtful and professional agent with top customer service skills.
Agency

17 Francisco Richiez Doucodray, (Edificio Dr. Juan Julio Baez) Suite 200 - 22000 La Romana
Description
Nobody else can give you what we can give you! DRSIR is the only time-tested and proven, professional and global real estate firm for buying and selling luxury Dominican Republic Real Estate. Year after year, both the quantity and the high quality of our SOLD transactions continue to increase. We connect buyers and sellers locally by marketing our exclusive listings around the world. Our unique brand marketing strategy, featured in depth within this issue, is unmatched by any competitor, as is our team's comprehensive market knowledge and incomparable customer service. The world changed drastically in the past two years, yet our exclusive listing clients and buyers thrived! We give our sincere appreciation to all of our clients and friends who place their trust in us. Today, more than ever, sophisticated sellers and buyers turn to Dominican Republic Sotheby's Realty as: your Trusted, Professional Advisors for Luxury Properties located within Casa de Campo® and Puntacana® Resorts.
Relevance

Max price

Min price

Size

Bedrooms

Newest listed
€ 2,766,800

Overlooking the 10th hole and the tee-off of the 11th hole of the La Romana Golf Course, Romana Country Club Golf Course, this spacious and elegant 5 bedrooms villa, designed by...

Presented by

Jolanthe Suchy

PRESTIGE

€ 3,517,200

N estled at the end of a cul-de-sac just steps from Minitas Beach, lies the historic "Tropicalia" estate. Completely private and surrounded by majestic vegetation, the estate...

Presented by

Jolanthe Suchy

PREMIUM

Price on Application

Completely renovated luxury colonial villa with 7 classy bedrooms welcomes you with brand new furniture, double height ceilings and marble flooring. As you are walking in you are...

Presented by

Jolanthe Suchy

PREMIUM

€ 1,313,100

Welcome to your ideal home to spend time with your friends or family, enclaved amid lush evergreen palm trees and golf grass. Engraved in the essence of this amazing 4 bedrooms...

Presented by

Jolanthe Suchy

PREMIUM

€ 703,400

Charming spacious 2-story condo with a direct view of the Dye Fore Golf Course. This condo offers the best of both worlds, with the bottom floor where you have an open kitchen...

Presented by

Jolanthe Suchy

PREMIUM

€ 586,200

Location, location, location…This Two-Bedroom condo has on of the best views of La Plaza Portofino, overlooking the Caribbean Sea and the Marina of Casa de Campo. The condo offers...

Presented by

Jolanthe Suchy

PREMIUM

Price on Application

A luxury villa in which the vegetation is perfectly integrated into the house, with a wall of wooden boards that acts as an osmotic membrane between the exterior and the interior....

Presented by

Jolanthe Suchy

PREMIUM