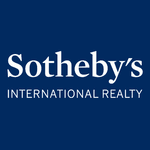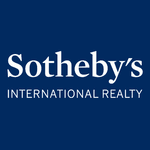 Agent
Johanne Meunier
J0E 1V0 Knowlton
Description
Upon meeting Johanne Meunier, you will quickly come to understand why she has had such longstanding professional success. Her ability to gain your trust makes her the envy of many within the profession.

She attributes her quiet strength to several factors, inspired by her mother who ran a business in the Eastern Townships, she quickly realized that her future lay within the field of sales. This gave her the confidence to pursue her studies in business administration, law and psychology before finding her passion in real estate. Johanne quickly mastered all the aspects of the real estate profession. She says of her profession "It's in my blood". Her track record speaks for itself, having sold all types of real estate's projects, such as industrial and commercial buildings. Her time is now spent selling mainly residential properties and lots of lands for Sotheby's International Realty Québec.

Renowned for her credibility and part of a collaborative team, Johanne has the tools to successfully bring her projects to term through her ability to listen, her availability and her attention to detail. All this accomplished in calm and with a big smile; she is truly one of a kind.
Relevance

Max price

Min price

Size

Bedrooms

Newest listed
€ 2,650,000

Majestic property located in the heart of the Domaine de la Rive-Sud. Of high quality construction, it has been entirely renovated with the collaboration of designer Erik Maillé....

Presented by

Johanne Meunier

PREMIUM

€ 2,091,300

Exceptional domain in the heart of the Eastern Townships. Nearly 215 acres, mostly wooded with maple trees offering a great maple syrup potential. 3 private lakes, trails in the...

Presented by

Johanne Meunier

PREMIUM

€ 2,091,300

Exceptional domain in the heart of the Eastern Townships. Nearly 215 acres, mostly wooded with maple trees offering a great maple syrup potential. 3 private lakes, trails in the...

Presented by

Johanne Meunier

PREMIUM

€ 1,323,200

Waterfront - the best of all worlds! Unique location of this 55-acre estate in an absolutely splendid Eastern Townships setting. A magnificent stable with 7 stalls, indoor and...

Presented by

Johanne Meunier

PREMIUM

€ 696,200

This superb property will appeal to buyers sensitive to high standard constructions. Concrete walls, geothermal, heated tile, it provides great comfort and durability. Take...

Presented by

Johanne Meunier

PREMIUM

€ 976,900

The country in the city! Vast and imposing residence with 6 bedrooms, each with an en-suite bathroom. Exceptional location near major roads and all services, unique cachet. An...

Presented by

Johanne Meunier

PREMIUM

€ 1,186,400

Waterfront! - Imposing property of unique design located on over 4 acres of wooded nature in a simply bucolic setting. Panoramic view of the crystal clear waters and surrounding...

Presented by

Johanne Meunier

PREMIUM

€ 1,323,200

Waterfront - the best of all worlds! Unique location of this 55-acre estate in an absolutely beautiful Eastern Townships setting. A magnificent stable with 7 stalls, indoor and...

Presented by

Johanne Meunier

PREMIUM

€ 904,300

Magnificent single-storey home, extremely bright and uniquely designed, offering 4 bedrooms and top-of-the-range materials. This property is distinguished by its exceptional...

Presented by

Johanne Meunier

PREMIUM

€ 1,183,600

Prestigious property with 160 feet of frontage on Lac Aylmer, offering panoramic sunset views. Highly coveted architecture, high-end construction and functional design. The...

Presented by

Johanne Meunier

COLLECTION

€ 436,400

Ski-in/ski-out! Come and discover this magnificent new condo in the unique Arborescence development. Views of the valley, plenty of natural light and sleek Scandinavian...

Presented by

Johanne Meunier

COLLECTION

€ 1,082,300

Unique! The feeling of living on the deck of a ship, with sun streaming in all day from the terrace overlooking the lake. With over 100 feet of frontage on magnificent Brome Lake,...

Presented by

Johanne Meunier

COLLECTION

€ 976,900

Welcome to this exceptional estate, a vast land of over 88 acres where nature is omnipresent. At the heart of this majestic property is a true log house, a masterpiece of...

Presented by

Johanne Meunier

COLLECTION

€ 557,900

Ski in / ski out on the Versant du Lac, a few meters from the ski slopes! Large turnkey condo. Exceptional brightness, open concept living space, beautiful terrace and panoramic...

Presented by

Johanne Meunier

COLLECTION

€ 696,900

A true gem in the heart of nature! Located at the foot of Mont Gauvin, you'll succumb to the charm of this property inspired by traditional homes, yet offering today's...

Presented by

Johanne Meunier

COLLECTION