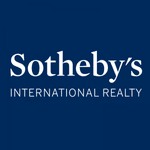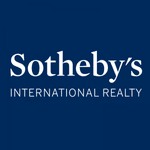 Agent
George Kasimis | Greece Sotheby's International Realty
Agency

Greece Sotheby's International Realty
Description
George has a bachelor's degree in International Economics Relations and a masters in Business Administration with a major in Innovation and Entrepreneurship. After working for several years in the Food and Beverage industry as a business and market developer of a multinational organization, he joined Greece Sotheby's International Realty in 2016 as a Sales Associate. In addition, George has worked with and consulted plenty of StartUp companies on creating, developing and implementing their business and marketing model.
Agency

11 Voukourestiou st - 10671 Athens
Description
Greece Sotheby's International Realty stands as the premier luxury real estate firm in Greece, setting the gold standard in service excellence for both discerning property buyers and sellers. As a proud affiliate of the esteemed Sotheby's International brand, we distinguish ourselves as an integral part of the world's largest luxury real estate network, boasting over 1,100 offices and 26,500 sales associates across 83 countries and six continents.
With a legacy spanning two decades, our seasoned sales associates bring a wealth of expertise to the table, showcasing an intimate understanding of the Greek real estate landscape. Over the years, we've masterfully orchestrated a multitude of significant sales, solidifying our position as industry leaders in Greece.
Our curated property portfolio is a testament to our commitment to quality, featuring an exclusive selection of seafront villas, homes with panoramic sea views, historical captain's residences, opulent apartments, and elegant villas. Our coverage extends across prestigious locations such as Athens, Mykonos, Santorini, Crete, Corfu, Rhodes, and various other sought-after destinations in Greece. Trust Greece Sotheby's International Realty to elevate your real estate experience with unparalleled expertise and an exquisite collection of properties.
Relevance

Max price

Min price

Size

Bedrooms

Newest listed
€ 2,850,000

Welcome to Lumina, your escape from the hustle and bustle of everyday life. This stunning blend of contemporary living and timeless Mediterranean style is located on the...

Presented by

George Kasimis | Greece Sotheby's International Realty

ELITE

€ 2,300,000

Stardust is the ultimate Mykonian escape thanks to its perfect blend of serene luxury and Cycladic charm. Discover a stunning contemporary island setting and magical views...

Presented by

George Kasimis | Greece Sotheby's International Realty

ELITE

€ 3,000,000

Cascadia, a captivating coastal retreat on the island of Paros, is situated amidst stunning natural beauty. This subterranean haven, designed by Aristides Dallas architect, offers...

Presented by

George Kasimis | Greece Sotheby's International Realty

ELITE

€ 1,600,000

Carina is a two villa property, situated along the captivating shores of Serifos, offering an opportunity to indulge in a serene getaway on this picturesque island. Both villas...

Presented by

George Kasimis | Greece Sotheby's International Realty

ELITE

€ 4,250,000

Oleana slips seamlessly into the hillside completely at one and respectful of the nature of its surroundings. The natural tones of the stone exteriors blend perfectly with the...

Presented by

George Kasimis | Greece Sotheby's International Realty

PREMIUM

€ 4,500,000

Whispers of the Sea is a marvellous waterfront stone-built villa on the island of Paros offering a mesmerizing sea panorama to Antiparos strait. Its minimalistic stone exterior is...

Presented by

George Kasimis | Greece Sotheby's International Realty

PREMIUM

€ 4,500,000

Althea is an inspiring property located in the picturesque beach of Agios Sostis, in Tinos. This is seafront living at its finest. The sea so close, there is a tang in the air, a...

Presented by

George Kasimis | Greece Sotheby's International Realty

PREMIUM

€ 3,900,000

Modern touches meet neoclassic elegance at Majestic Ambience. Located at Finikas on the southwest side of the island of Syros, this property offers a sheltered marina for your...

Presented by

George Kasimis | Greece Sotheby's International Realty

PREMIUM

€ 2,300,000

Ianos, an authentic Cycladic Villa, designed and built in keeping with the traditional Cycladic architectural style. A villa that meets the highest expectations of buyers looking...

Presented by

George Kasimis | Greece Sotheby's International Realty

PREMIUM

€ 4,750,000

Chiara is a charming Cycladic villa that exudes a welcoming aura with its traditional design and whitewashed walls, capturing the essence of Greek island living. This beautiful...

Presented by

George Kasimis | Greece Sotheby's International Realty

PREMIUM

€ 3,200,000

Connect with the harmonious setting of alluring blue sea and red mountainous scenery from this characteristic Santorini villa. Delight in the world celebrated, stunning sunsets of...

Presented by

George Kasimis | Greece Sotheby's International Realty

PREMIUM

€ 2,800,000

Sonata is an extraordinary property that wraps itself around its surroundings on a hillside location just 2 minutes away from the village of Naoussa on Paros island. Built in 2004...

Presented by

George Kasimis | Greece Sotheby's International Realty

PREMIUM

€ 4,850,000

Two separate properties make up the Harpa Estate on Santorini, one residential, the other a small boutique hotel. Located at the island's highest point both properties play host...

Presented by

George Kasimis | Greece Sotheby's International Realty

PREMIUM

€ 2,450,000

Situated in close proximity to the beach, expansive views of the azure sea and majestic sunsets, are ever present companions at this island retreat. With its serene location...

Presented by

George Kasimis | Greece Sotheby's International Realty

PREMIUM

€ 4,800,000

Enjoying a superb hillside location offering panoramic sea views of the bay, Galene is set in wonderful natural surroundings and is one of the most captivating properties on...

Presented by

George Kasimis | Greece Sotheby's International Realty

PREMIUM