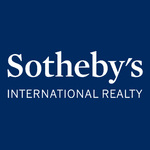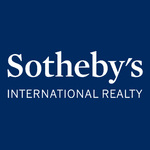 Agent
George Kasimis | Greece Sotheby's International Realty
Agency

Greece Sotheby's International Realty
Description
George has a bachelor's degree in International Economics Relations and a masters in Business Administration with a major in Innovation and Entrepreneurship. After working for several years in the Food and Beverage industry as a business and market developer of a multinational organization, he joined Greece Sotheby's International Realty in 2016 as a Sales Associate. In addition, George has worked with and consulted plenty of StartUp companies on creating, developing and implementing their business and marketing model.
Agency

Voukourestiou 11 st - Panepistimiou st - 10671 Athens
Description
Greece Sotheby's International Realty is the leading luxury real estate firm in Greece providing the highest standards of service for both property buyers and sellers. Operating under the prestigious Sotheby's International brand, we pride ourselves of being part of the largest luxury real estate network in the world with more than 900 offices, 19.000 sales associates, extending to 65 different countries, across six continents. Our sales associates have an in-depth knowledge of the national real estate market and a long experience in handling successfully a large number of significant sales in Greece for the last 20 years. Our property portfolio includes a carefully selected inventory of seafront villas, sea view homes, medieval captain's houses, luxury apartments and elegant villas in areas such as Athens, Mykonos, Santorini, Crete, Corfu, Rhodes and many other locations in Greece.
Relevance

Max price

Min price

Size

Bedrooms

Newest listed
€ 4,850,000

Villa Lucien is a beautifully designed villa in which the white lines of the Mykonian architecture are intertwined with a warm and elegant style that is sure to impress every...

Presented by

George Kasimis | Greece Sotheby's International Realty

ELITE

€ 4,500,000

Althea is an inspiring property located in the picturesque beach of Agios Sostis, in Tinos. This is seafront living at its finest. The sea so close, there is a tang in the air, a...

Presented by

George Kasimis | Greece Sotheby's International Realty

ELITE

€ 2,350,000

Beautiful Cycladic architecture, captivating sea views and incredible attention to detail. This is Morgan, a spectacular villa, on the ever popular and cosmopolitan Greek island,...

Presented by

George Kasimis | Greece Sotheby's International Realty

ELITE

€ 2,700,000

Elitism is an architectural masterpiece nestled along the pristine gold sand beaches and azure waters of Mykonos. This secluded, inspiring property boasts an incomparable...

Presented by

George Kasimis | Greece Sotheby's International Realty

ELITE

€ 3,050,000

Encircled by rugged cliffs and tropical palm trees Ocean Blue offers a exquisite array of luxury rooms in Mykonos Island for those seeking luxury retreat and adventures. Take full...

Presented by

George Kasimis | Greece Sotheby's International Realty

ELITE

€ 2,500,000

In a unique sea front location with private access down on to an amazing, secluded sandy beach, Almyra offers uncompromising style, delivering class and comfort in every detail....

Presented by

George Kasimis | Greece Sotheby's International Realty

ELITE

€ 3,000,000

If you're looking for a truly unique example of subterranean splendor, check out this new residential development soon to be built in the second-largest island of Cyclades,...

Presented by

George Kasimis | Greece Sotheby's International Realty

ELITE

€ 4,500,000

Designed by an internationally awarded architectural firm, gracefully situated on a slope and fully sheltered by winds, Allegra offers spectacular views to a golden sunset as well...

Presented by

George Kasimis | Greece Sotheby's International Realty

ELITE

€ 2,350,000

Semele is located on a peninsula next to two sandy beaches (Agios Petros and Kalyvia) and boasts a west orientation, enabling amazing unobstructed sea views. This unique villa...

Presented by

George Kasimis | Greece Sotheby's International Realty

ELITE

€ 4,250,000

Oleana slips seamlessly into the hillside completely at one and respectful of the nature of its surroundings. The natural tones of the stone exteriors blend perfectly with the...

Presented by

George Kasimis | Greece Sotheby's International Realty

PREMIUM

€ 4,500,000

Ideally located with breathtaking views of the splendid Aegean Sea this marvellous stone built villa is the perfect summer choice retreat for its owner. Situated in Makrya Miti on...

Presented by

George Kasimis | Greece Sotheby's International Realty

PREMIUM

€ 4,000,000

Ocean Cove, offers stunning scenery and a relaxed lifestyle on the island of Syros, in the very heart of the Aegean Sea. The typical Cycladic architecture, whitewashed exteriors...

Presented by

George Kasimis | Greece Sotheby's International Realty

PREMIUM

€ 3,850,000

Enjoy the classic Greek sun, sand and style in a brand-new way! This "Heaven on earth" nine suites mansion with a private infinity pool is for the ones who wish a secluded...

Presented by

George Kasimis | Greece Sotheby's International Realty

PREMIUM

€ 3,900,000

Modern touches meet neoclassic elegance at Majestic Ambience. Located at Finikas on the southwest side of the island of Syros, this property offers a sheltered marina for your...

Presented by

George Kasimis | Greece Sotheby's International Realty

PREMIUM

€ 2,300,000

Ianos, an authentic Cycladic Villa, designed and built in keeping with the traditional Cycladic architectural style. A villa that meets the highest expectations of buyers looking...

Presented by

George Kasimis | Greece Sotheby's International Realty

PREMIUM