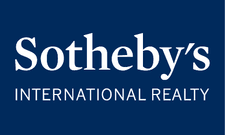 Agency
Piatt Sotheby's International Realty
260 Forbes Ave, Pittsburgh, PA 15222 - 15222 Pittsburgh
Description
Piatt Sotheby's International Realty is located in Downtown Pittsburgh, Pennsylvania. Becoming an affiliate in January 2017, Piatt Sotheby's International Realty is proud to bring a quality brand and international resources to the growing metropolis of Pittsburgh. Owned by the Piatt family, who has long history in real estate, the agency is paired with agents who understand the local market and lifestyles of their clients.
Piatt Sotheby's International Realty strives to be a driving force in the luxury real estate market, locally and beyond. Our professional team serves clients through every step, whether it's buying a new home or selling a current residence. Our roots are in the city, and we want to expand our services to the ski slopes, lakeside retreats, and serene country roads that define our region. Our talented team has a passion for seeking new real estate opportunities, whether it's a classically restored Victorian or modern townhome development.
Currently one of three Sotheby's International Realty® affiliates in Pennsylvania, our firm is the only office in Western Pennsylvania. We service the Greater Pittsburgh area and its neighborhoods such as Downtown Pittsburgh, Lawrenceville, South Side, Strip District, Squirrel Hill, Mt. Washington, and more. Our team also serves suburban locations including Mt. Lebanon, Upper St. Clair, Canonsburg, Fox Chapel, and Sewickley. We are versed in buying and selling a variety of real estate, from urban condominiums to rural estates and new construction.
We are proud to have aligned with the Sotheby's International Realty® brand, and are dedicated to the extraordinary, unique, and exceptional homes and people in Western Pennsylvania and beyond.
Relevance

Max price

Min price

Size

Bedrooms

Newest listed
€ 2,802,000

Set on an unprecedented 1.8-acre lot and surrounded by five acres of lush, protected parkland, the Baywood Mansion will make anyone feel like royalty. A revitalized portion of the...

Presented by

Mark Jennings

COLLECTION

€ 2,438,100

Welcoming you behind the gates for the first time in over 30 years, you must not miss this once-in-a-generation opportunity. This gilded age, second-empire estate offers rare city...

Presented by

Heather Kaczorowski

COLLECTION

€ 1,873,600

A must see! Nestled on over 4 acres of land that borders the Chartiers Country Club, this all-brick colonial estate offers space, privacy, amenities, and convenience, creating the...

Presented by

Heather Kaczorowski

COLLECTION

€ 1,125,300

A classical modern Victorian home in the sought-after Highland Park neighborhood in East Pittsburgh combines traditional architecture with contemporary design elements. Upon...

Presented by

Racheallee Lacek

COLLECTION

€ 562,700

Available for the first time and alive with history, here is a unique opportunity to own the entire top floor of the rectory in the historic "Angel Arms" church condominium....

Presented by

Racheallee Lacek

COLLECTION

€ 2,109,900

Midtown Golden Triangle corner penthouse at Piatt Place, over 4,200 square feet spanning three units with extensive customization. The largest residence features 80 feet of...

Presented by

Mark Jennings

COLLECTION

€ 633,000

This stunning condominium showcases the beautiful Richardson Romanesque circa 1890's architecture, adding to its charm and appeal. The property's history sets us back to when the...

Presented by

Racheallee Lacek

COLLECTION

€ 581,400

Located on Pittsburgh's North Shore, a neighborhood rich in the history of the once industrial legacy cradled around Chateau was once called "Allegheny City." Today, a rapidly...

Presented by

Racheallee Lacek

COLLECTION

€ 1,125,300

Expansive city views offer a breathtaking sight showcasing the grandeur of the urban landscape over Pittsburgh. Skyscrapers, bustling streets, fireworks, and the gleaming rainbows...

Presented by

Racheallee Lacek

COLLECTION

€ 937,800

Experience the Best of Town & Country Living with this Exceptional 6-Bedroom Home! Designed in 1907 by Architects Billquist & Lee, this single-family home is a true gem in the...

Presented by

Elizabeth Bond

COLLECTION

€ 1,148,700

Give yourself permission to pursue your dream of a luxurious home in the city. Presenting to the market for the first time, Unit 1401 is a brand new, two-story unit with...

Presented by

Heather Kaczorowski

COLLECTION

€ 561,700

Located on Pittsburgh's North Shore, a neighborhood heavily rooted in the culture of the once industrial revolution and cradled around Chateau, your farthest neighbor was called...

Presented by

Racheallee Lacek

COLLECTION

€ 750,100

This stunning townhome is located on the tree-lined streets of Summerset at Frick Park. The home's central location within the neighborhood makes it steps away from its numerous...

Presented by

Mikal Merlina

COLLECTION

€ 961,200

In the heart of of Pittsburgh's South Side neighborhood sits one of the city's best kept secrets. Hidden behind the original 1890's brick facade is an extraordinary, award-winning...

Presented by

Racheallee Lacek

COLLECTION

€ 693,900

Upscale spacious townhome within a short walking distance of all of the great shops and restaurants of Sewickley Village. Townhome entry is adjacent to the interior private...

Presented by

Mark Jennings

COLLECTION