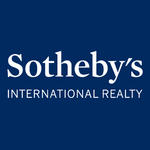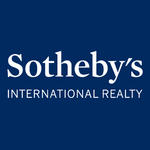 Agent
Maz Crotty
50 Nugent St, Southampton, NY 11968 - 11968 Southampton
Description
Maz Crotty's obsession for people's homes and her passion for good design led her to a career in real estate, where she prides herself on recognizing her clients' needs quickly, and then delivering targeted solutions to those selling, buying and renting premium properties.

Maz is recognized for her refreshing ability to provide innovative solutions and her wide range of contacts in Europe and the Americas. In particular, her wealth of experience in sales and contract negotiations means she is very focused on delivering first-class service for her clients whether they are international investors, developers, second home owners or locals buying their first home.

Prior to working in the real estate industry, Maz gained business experience in sales, operations and finance within the music, media and publishing industries in London and New York City playing significant roles developing and executing business plans within sales-driven organizations.

Originally from England, Maz lived between the Hamptons and NYC for ten years before moving out East permanently. When she is not working for her clients, Maz cycles, swims, plays mean ping pong, not-so-mean poker and enjoys photography.
Agency

2446 Main St, Bridgehampton, NY 11932 - 11932 Bridgehampton

Agency

50 Nugent St, Southampton, NY 11968 - 11968 Southampton
Relevance

Max price

Min price

Size

Bedrooms

Newest listed
Located on a very quiet cul-de-sac on 1.2+/- acres in the village of Southampton, this classic home has 5 bedrooms, including a master bedroom with fireplace, 5.5 baths, 3...

COLLECTION

Sag Harbor beautifully designed and constructed modern gem just seconds away from Havens Beach and downtown Sag Harbor Village. The first floor has a flowing open floor plan,...

COLLECTION

Great Shelter Island traditional home in Hilo Shores with a charming wrap around porch. Set up on a hill this spacious home has lovely kitchen, living room, separate den and...

COLLECTION

This charming original Hampton's Shingle cottage built in 1900 will melt your heart! Set on glorious two+/- acres on Further Lane with wraparound porches, living room, kitchen ,...

COLLECTION

Sag Harbor summer rental with large gunite pool approximately 1.5 miles Main Street. Stylishly renovated 5 bedroom 4 bath home on 5 acres with pool and plenty of privacy. This...

COLLECTION

Rental Reg. #rp201221 exp. 2/10/25 Down a long drive, this charming Hamptons classic house is situated on a professionally landscaped acre. Tucked away in a quiet community and...

COLLECTION

Rental Reg# 23-180 expires 2/15/25 also available: Sept $20K, Oct $15K Crisply decorated, newly renovated modern four bedroom, two and a half bath home just minutes from East...

COLLECTION

Also available July 1st - Sept 18 $100K Artist retreat well located with easy access to all! 12 mins to the Villages of Sag Harbor and Bridgehampton, 15 mins to the Village of...

COLLECTION

This wonderful home in the heart of the Village is a sweet and charming spot close to all. Original features throughout this home dated back to the 1800's with all the modern...

COLLECTION

Enjoy breathtaking views over Cold Spring Pond and Peconic Bay from this contemporary home situated on an immaculately maintained acre in Southampton. The house features a...

COLLECTION

This wonderful cottage on bucolic Shelter Island has been recently renovated and is now available for summer rental. With spacious kitchen with dining table, island seating and...

COLLECTION

This incredible oceanfront home perched up high to take advantage of the views - take in the ocean in the morning or the sunset over the bay on the poolside! Beautifully decorated...

COLLECTION

In a spectacular and secluded pastoral setting, this historic compound features a country manor home and carriage house on 7+/- lush acres. The main residence is beautifully...

COLLECTION

This Immaculate condo has been renovated throughout and stylishly decorated throughout with thorough attention to detail in a wonderful color palette. New kitchen with stainless...

COLLECTION

This spectacular spot in Silver Beach offers the perfect place to get away from it all and enjoy the views all day long! Wake up to see the sparkling bay and idle away your days...

COLLECTION