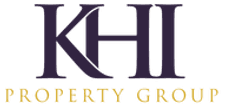 Agency
Keyholders International Property Group
30 Flemming House, Fort Kinnaird Retail Park - EH15 3RD Edinburgh
Description
Keyholders International Property Group is established as a LTD company in the UK to provide the highest customer security for what may be your single biggest investment.

Our base is in Edinburgh, UK and we are established in the real estate business and specialise in the sale of Turkish property to non – Turkish nationals. We pride ourselves in our transparent practices and always put the needs of the customer first. The advice that we give you will never be driven by profit. We only sell properties that have all the required legal paperwork in place and we ensure the security of our client's transactions, completing purchases safely and with the minimum of stress. Our recommended professionals (builders, Lawyers, etc) are all of the highest calibre with qualifications, experience and reputation that stands up to scrutiny.

We have an excellent after sales service and ensure we are there for our customers even after their purchase has been completed.Our professional local teams in the various areas we cover in Turkey will assist you to understand the process; no question is too frivoulous for us to answer. We look forward to helping you achieve your dream home.
Relevance

Max price

Min price

Size

Bedrooms

Newest listed
€ 5,900,000

Here is another distinctive Bodrum property for sale by khi Property Group. These two unique quality Bodrum villas are situated by the sea in one of the most sought after bays in...

Presented by

Keyholders International Property Group

ELITE

€ 1,063,300

This Large Stone-Built Bungalow can be found on the edge of Fethiye. The detached stone-built home is just 15 minutes drive from the centre of Fethiye. The property enjoys being...

Presented by

Keyholders International Property Group

ELITE

€ 710,000

Three-Bedroom Villa For Sale In Obidos This three-bedroom villa for sale in Obidos within a luxury Silver Coast golf resort offers high-class accommodation, leisure and fitneess...

Presented by

Keyholders International Property Group

ELITE

€ 40,000,000

We are delighted to present another one-of-a-kind mansion for sale in Yenikoy Istanbul. This secluded prestigious Istanbul property features a fantastic garden, very generous...

Presented by

Keyholders International Property Group

PRESTIGE

€ 4,500,000

This farm for sale in Islamlar, Kalkan, offers a buyer an escape from busy city life. The property includes 25,000 m2 of land, two buildings, a vineyard, an indoor swimming pool...

Presented by

Keyholders International Property Group

PRESTIGE

€ 2,266,100

This Fantastic Kalkan views Villa is located on the edge of the old village. The unique stone-built villa is just 5 minutes walk to the beach below and some lovely not to be...

Presented by

Keyholders International Property Group

PRESTIGE

€ 793,700

Keyholders International Property Group is pleased to offer for sale this beautiful Kayakoy Character Stone House. This property includes four beds with the possibility for five...

Presented by

Keyholders International Property Group

PRESTIGE

€ 2,295,800

This Luxury Mansion in Bodrum is located in the Yalikavak district. The bay is surrounded by magnificent countryside. In just a short length of time Yalikavaks popularity has...

Presented by

Keyholders International Property Group

PRESTIGE

€ 2,755,000

This seven-bedroom Luxury Sea-View Yalikavak House For Sale enjoys an exclusive location on the Bodrum peninsula. Tastefully decorated throughout, this stunning property includes...

Presented by

Keyholders International Property Group

PRESTIGE

€ 9,000,000

These exclusive, high-quality Key Ready Luxury Bodrum Yalikavak Villas are situated close to Yalikavak near Bodrum. This project was built on a specially designed private island....

Presented by

Keyholders International Property Group

PRESTIGE

€ 987,800

This residence was constructed on a well-located 1,200 sqm site with stunning views of the Ovacik Valley and mountains. We can recommend this property if you want to have a...

Presented by

Keyholders International Property Group

PRESTIGE

€ 522,900

This property is exceptional from the start, offering luxury living both inside and out and is ideal for sun-drenched nights. Each room has air conditioning and is spread across...

Presented by

Keyholders International Property Group

PRESTIGE

€ 785,000

This River-View Duplex in Lisbon is located in Ajuda very close to Junqueira Street and the Tagus River. This completely refurbished duplex apartment has lots of charm and...

Presented by

Keyholders International Property Group

PRESTIGE

€ 2,555,400

This Great Sea-View Property in Kalkan overlooks Kalkan bay. The property is made up of three luxury detached villas with stunning sea-views. Each of the villas is completely...

Presented by

Keyholders International Property Group

PREMIUM

€ 6,000,000

Ultra-Luxury Property in Yalikavak This Ultra-Luxury Property in Yalikavak has stunning sea-views. This beautiful detached sea-view villa is situated on a complex but still has...

Presented by

Keyholders International Property Group

PREMIUM