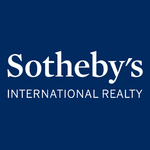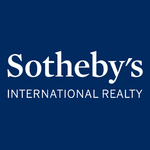 Agent
Ina Charkow
50 Nugent St, Southampton, NY 11968 - 11968 Southampton
Description
Ina Charkow is a 20+ year real estate industry veteran. Bringing extensive knowledge of the real estate market to her position as an accomplished and respected realtor, Ina offers her clients integrity, energy, hard work and creative service in every detail of their real estate transaction.

Her formal education and training in Europe and the United States, her proficiency in German, together with her many years of experience purchasing, owning, selling and renting properties, allows Ina to provide exceptional insight and knowledge at every level of the real estate transaction.

Prior to earning her real estate license, Ina enjoyed a successful career as a paralegal in Europe as well as in New York. Combining her strong legal background and credentials, extensive experience as a full-time realtor and dedication to ongoing education in her field, Ina provides an unsurpassed choice for anyone ready to purchase or sell a home or for someone looking for a summer home to rent.

Ina has built a reputation for providing trustworthy, well-researched advice to her clients and is passionate about providing the best possible service. In an ever-changing market, she is with you every step of the way.

It is increasingly important to be knowledgeable about the trends and data in the local housing market. Ina offers excellent market intelligence and has supported her customers and clients with unparalleled strategic advice to help them meet their goals.
Agency

2446 Main St, Bridgehampton, NY 11932 - 11932 Bridgehampton

Agency

50 Nugent St, Southampton, NY 11968 - 11968 Southampton
Relevance

Max price

Min price

Size

Bedrooms

Newest listed
Also Available: Weekly thru Sep 5th $65K, Sep 7-30 $75K, Oct $50K, Nov $50K, Dec $40K, Jan 2024 $25K, Feb $25K, Mar $30K, Apr $30K or Oct 1 thru May 21 $160K This one-of-a-kind...

COLLECTION

Also available: Sept 45K, May 40K, June 75K, Oct 40K, Nov 40K, Dec 40K Perfectly central and nicely appointed Hampton retreat. This one has it all! On two +/- acres of private...

COLLECTION

Also available: October $20K, November $20K, December $20K The 2020 completed, as good as new construction home has all the bells and whistle of luxurious, modern living at its...

COLLECTION

Also available: September $75K, October $40K, November $30K, January $25K, February $25K, March $25K, April $50K, May $60K, md_ld '24 $425K, Jun/July '24 $275kk, June '24 $100K,...

COLLECTION

€ 1,878,300

Ric Stott Architecture designed, this one of a kind, special Custom Hampton Home is located in the private Cold Spring Fairways community in very close proximity and neighboring...

COLLECTION

Also available: Dec. 15th-Dec. 29th $50k , August 1 to August 31 for $150K Located in the heart of the Village with easy access to restaurant, shops and the ocean beaches, this...

COLLECTION

This six bedroom, seven and two one-half baths newly constructed home is located in a very convenient location in Southampton Village, close to public transportation and minutes...

COLLECTION

Also available Sep 6 to Sep 30 $30K. Winter Oct 1 to April 30th $15K per month Spacious and airy Home in the Estate Section of Southampton Village in desirable South of the...

COLLECTION

6 br, 5 bath modern Hampton home with fabulous pool house and an inground, heated gunite swimming pool. Several outdoor entertaining spaces and in- and outdoor fireplace. This...

COLLECTION

Rental Permit: rp220701 expires 7/23/24 Renovated and expanded in 2010. South of the highway very close to pristine beaches. Affords total privacy, fabulous landscaping, stone...

COLLECTION

Breathtaking water views of Peconic Bay from the rooftop deck. This modern marvel offers every imaginable feature. This truly spectacular retreat is a few minute drive to Towd...

COLLECTION

Stately, gated property leads to this stylish, just like new four bedroom four baths 5,000 +/- sq. ft. gated country retreat hidden away on seven manicured acres. Open living...

COLLECTION

Also available: June $25K, June/July $64K, Sept $30K New to the Rental Market is this bright and sunny 3 bedroom Home located in the Shinnecock Hills area of Southampton with...

COLLECTION

Also available: October $15K, November $15K, December $12K, Jan $12K, Feb $12K, March $12K or Oct 1 to March 31 $60K Fabulous, brand new minimal, modern home available for rent...

COLLECTION

This stylish 3 bedroom, 3 bath Gem was skillfully renovated by Brian Brady. Located on a quiet lane in the heart of Southampton Village. Offering a lush, rolling lawn, the yard is...

COLLECTION