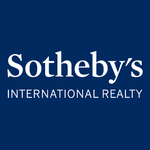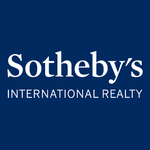 Agent
Timothy Salm
425 W North Ave, Chicago, IL 60610 - 60610 Chicago
Description
Jameson Sotheby's International Realty presents Tim Salm, Senior Vice President, Sales. Tim is the #1 broker at Jameson Sotheby's International Realty and is consistently ranked as one of Chicago's top 15 Realtors by the Chicago Association of Realtors.
Tim brings an invaluable wealth of knowledge and experience to each of his clients. He has represented buyers and sellers in transactions ranging from quaint condominiums to multi-million dollar estate homes throughout all of Chicago's best neighborhoods. Tim consistently attains record breaking sales figures, and in recent years has represented clients in the city's most expensive transactions.
Since his entry into the industry, Tim has been a top-performing agent and has continued that momentum throughout his career. In his very first year, he was named 'Rookie of the Year' by the Chicago Association of Realtors for selling both the highest dollar volume and the greatest number of units by a person entering real estate in Chicago. Each year since that time he has been recognized as one of the top agents in the city and ranked as one of the "LuxeHome 25", being noted as one of the city's top luxury brokers since the program's inception. Additionally, Tim has been featured as an industry expert by several local periodicals including Crain's Chicago Business, Chicago magazine, and Metro Chicago Real Estate.
Relevance

Max price

Min price

Size

Bedrooms

Newest listed
€ 9,078,500

Rich in scale, history and presentation, this prewar duplex penthouse in the Gold Coast is in a real estate echelon all its own. Perched atop the luxe co-op residences at 1500 N....

Presented by

Timothy Salm

COLLECTION

€ 4,180,700

Timeless, contemporary and customized with first-class finishes, this 6 bed/6 bath, single-family home with a private gated alley in River North is a rare find with four private...

Presented by

Timothy Salm

COLLECTION

€ 6,047,700

Flawless, design-forward, full-floor penthouse residence at The Fordham, complete with five private terraces. Located on a tree-lined stretch of Superior Street just steps away...

Presented by

Timothy Salm

COLLECTION

€ 3,254,300

Design-forward and customized from end-to-end, 1708 North Mohawk is a 6,300-square-foot, 6 bed/7 bath single-family home brimming with both historic character and modern...

Presented by

Timothy Salm

COLLECTION

€ 4,651,000

Uniquely special in every way, this 5 bed/5 bath, 7,000 sq ft home with a private pool is a stunning example of world-class design. Perched above a gourmet market in Printers Row,...

Presented by

Timothy Salm

COLLECTION

€ 3,212,400

Turnkey and timeless by design, 1903 N. Howe St. is a statement-making, single-family home with quality construction and a footprint that supports everyday living and effortless...

Presented by

Timothy Salm

COLLECTION

€ 3,719,800

Exquisitely designed and masterfully executed, this two-story, 7,200 sq ft 4-5 bed/7 bath (4 full baths, 3 half baths) property in the residences at 1540 N. Lake Shore Dr. lives...

Presented by

Timothy Salm

COLLECTION

€ 2,932,100

Exquisitely modern with unrivaled, panoramic views of the skyline and Lake Michigan, 161 E. Chicago Ave., unit 60M1, is a never before lived in 3 bed/3.5 bath, duplex penthouse in...

Presented by

Timothy Salm

COLLECTION

€ 3,626,700

There's nothing more Chicago than a Mag Mile address. But when that address is 800 N. Michigan Avenue, and you get to call the iconic Park Tower home, you're truly at the heart of...

Presented by

Timothy Salm

COLLECTION

€ 4,837,200

Timeless, turnkey, and featuring more than 5,000-square feet of private outdoor space, this custom-built, 10,400-square-foot, 8+ bed/11 bath (7 full, 4 half) home in East Lincoln...

Presented by

Timothy Salm

COLLECTION

€ 3,584,800

Grand in scale, elegantly designed, and boasting breathtaking lake views, 800 N. Michigan Ave., unit 5901, is a one-of-a-kind, 5,200-square-foot condo atop the five-star Park...

Presented by

Timothy Salm

COLLECTION

€ 1,857,600

See the breathtaking South views of the Chicago skyline and Lake Michigan in this Bloomfield Development "to-the-concrete" full transformation! Design details and Bloomfield...

Presented by

Timothy Salm

COLLECTION

€ 1,671,400

Sprawling dream home presiding over the lake located in Benjamin Marshall masterpiece sited in best location imaginable. Easy access via beautiful staircase (or elevator) to 4000...

Presented by

Timothy Salm

COLLECTION

€ 1,950,700

Bright, airy and completely renovated, this premier southwest corner unit in an iconic building is now fully transformed and meticulously designed by Bloomfield Development! This...

Presented by

Timothy Salm

COLLECTION

€ 14,125,200

One Bennett Park has taken its place among Chicago's most elite residences. Designed by Robert A.M. Stern Architects and developed by Related Midwest, this world class building...

Presented by

Timothy Salm

COLLECTION