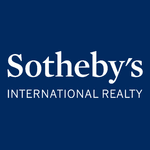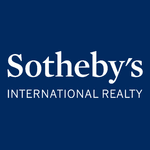 Agent
Lex Tarumianz
415 E Hyman Ave, Aspen, CO 81611 - 81611 Aspen
Description
Lex grew up on Lookout Mountain, outside of Chattanooga, TN. He had his first taste of Aspen and Snowmass on a family ski trip in 1980. After 23 years as an Aspen resident, he is still as energized and amazed by Aspen as he was at eight years old. Lex spent his youth as a competitive golfer leading his high school team to two State Championships. Lex competed in the 1989 United States Golf Association Junior Amateur Championship alongside future PGA Tour pros David Duvall and Justin Leonard.
Lex went to University of North Carolina, Chapel Hill where he was a member of the golf team while earning a BA in English. After college, Lex was an assistant golf pro at Plainfield Country Club in New Jersey before moving to Aspen in 1995. He spent his first 12 years in Aspen working at The Gant, ultimately becoming Director of Sales and Marketing. In 2007, he moved to US Bank to gather finance experience as a commercial banker, then as a portfolio manager in the Investment Management Group. In 2011, after a rigorous three-year study and examination program, Lex became a CFA charter-holder, the leading designation in the investment management industry. Lex saw an opportunity to leverage his finance and hospitality experience into a career in commercial and residential real estate. "I wanted to be a part of the largest growing sector in Aspen," he said.
Whether he is sourcing development and investment opportunities for clients, handling complex debt financing, or advising and writing on current trends in real estate, Lex has a comprehensive background fueled by the desire for continuous improvement. He also serves on the Board of the Roaring Fork Leadership as well as past contribution in 2008 of being on the City of Aspen budget task force. "I work with some of the most intelligent and dynamic people in the world," he says. This is one of the reasons why Lex loves Aspen. The other reason is because he gets to work with people from different industries and different backgrounds. "I love each and every opportunity to work with and learn from my clients. Aspen attracts some of the best and most passionate people in the world. Art collectors, financiers, scientists and others, you can find them in Aspen." Lex is married with two children. Also recognized as one of our luxury rental specialists.
Agency

201 Midland Ave, Basalt, CO 81621 - 81621 Basalt

Agency

415 E Hyman Ave, Aspen, CO 81611 - 81611 Aspen

Agency

214 8th St, Glenwood Springs, CO 81601 - 81601 Glenwood Springs
Relevance

Max price

Min price

Size

Bedrooms

Newest listed
€ 13,920,300

Nestled near the Roaring Fork River off Red Butte Drive is the most delicately designed, contemporary mountain home perfect for a family. The 9500 square feet provide ample space...

Presented by

Lex Tarumianz

COLLECTION

€ 19,553,600

This new mountain contemporary home was designed by S2 Architects with impeccable detail, state-of-the-art features, and top-quality finishes executed at the highest level of...

Presented by

Lex Tarumianz

COLLECTION

€ 15,358,900

A chance to own a brand new, custom-built home inspired by the great ski chalets of the Alps. Located in the coveted West End of Aspen, the home features two generous living...

Presented by

Lex Tarumianz

COLLECTION

€ 4,557,900

Within walking distance of the gondola, restaurant row and the Rio Grande Trail, this Larkspur condo offers incredible in town convenience. You will enjoy the newly remodeled...

Presented by

Lex Tarumianz

COLLECTION

This West Buttermilk single family home is nestled in a quiet aspen tree forest and offers spectacular views of Owl Creek and Mount Sopris. The property has ample opportunities...

Presented by

Lex Tarumianz

COLLECTION

€ 2,374,400

Two bedroom condominium conveniently located near the swimming pool and hot tubs, cafe, and lobby. This ground floor two bedroom provides easy access to downtown Aspen and all of...

Presented by

Lex Tarumianz

COLLECTION

€ 3,957,300

Top floor corner unit with a ''penthouse'' feel in Aspen's premier condominium property. Located just 100 steps to the Silver Queen Gondola in the heart of downtown Aspen. Enjoy...

Presented by

Lex Tarumianz

COLLECTION

€ 2,323,200

54 Red Tail Lane is one of the last entitled lots existing in the Aspen School district. Perched in the heart of the upper Roaring Fork valley just minutes from both Snowmass and...

Presented by

Lex Tarumianz

COLLECTION

This is a rare opportunity to rent long term (minimum 6 months) on Main Street in beautiful downtown Aspen! This freshly painted and furnished historic rental is ready for you to...

Presented by

Lex Tarumianz

COLLECTION

€ 5,116,500

Located at the end of the cul-de-sac on Danielson Drive, this is one of the premier lots left in all of Starwood. Enjoy panoramic views of Aspen Mountain, Aspen Highlands,...

Presented by

Lex Tarumianz

COLLECTION