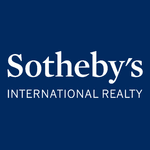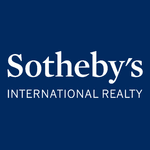 Agent
Gabriele Devlin
Agency

Sotheby's International Realty - East Side Manhattan Brokerage
Description
Gabriele Devlin is a Global Real Estate Advisor and Associate Broker with Sotheby's International Realty. She has been affiliated with the company since 1996 and specializes in high-end real estate in New York City.

Gabriele was born in Germany, educated in Switzerland and studied Architecture at ETH Zurich and Columbia University School of Architecture and Planning (M.Arch). She worked at several well-known architectural firms before she moved to Hong Kong in 1985. During her 10 years in Hong Kong, Gabriele travelled extensively throughout Asia, familiarizing herself with local real estate markets and practices. She has built up a wide group of Asian and European clients over the years and visits them regularly to provide New York market updates and introduce investment opportunities. During these overseas travels, Gabriele takes full advantage of the global Sotheby's International Realty network and connects with local affiliates to exchange information and assist with client referrals.

Gabriele has lived in Manhattan for 32 years and she has a large and loyal local client base. She has represented well-known financial, corporate and media executives, philanthropists, major art collectors and celebrities. She has guided her clients through townhouse and condominium transactions and, having served on cooperative boards for 20 years and being intimately familiar with the approval process, she has achieved a 100 percent success rate for her clients.

Gabriele's education, professional experience and in-depth knowledge of the New York City real estate market, together with her discretion and expert negotiation and marketing skills, make her a trusted representative to her buyers and sellers.
Agency

650 Madison Ave, New York, NY 10022 - 10022 New York
Description
The East Side Manhattan office is just moments away from Central Park in one of the most desirable neighborhoods in the city. The East Side is known for its world-renowned shopping, fine dining, museums and galleries, and convenient proximity to the midtown business and theatre districts. It is also known for its prime Manhattan real estate, which includes some of the city's most elegant historic and prewar homes. Our brokerage staff offers unsurpassed service to our clients. Our agents are thoroughly familiar with the neighborhoods in this area, and with all aspects of sales, including the demands of the luxury co-op market.
Relevance

Max price

Min price

Size

Bedrooms

Newest listed
€ 4,269,600

The only move-in condition single-family townhouse in the East 60's, 70's, and 80's under $5,000,000. This extraordinary residence at 352 East 69th Street is meticulous in design,...

Presented by

Gabriele Devlin

PREMIUM

€ 3,252,200

This beautiful, sun flooded, 8 into 7 room apartment, features large, well-proportioned rooms, oversized windows, high ceilings, and lovely pre-war detail. The entry foyer leads...

Presented by

Gabriele Devlin

COLLECTION