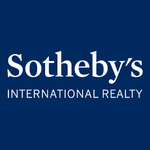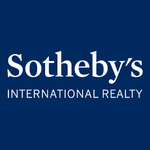 Agent
Meredyth Smith
Agency

Sotheby's International Realty - East Side Manhattan Brokerage
Description
Meredyth Smith, Senior Global Real Estate Advisor and Associate Broker, has been at Sotheby's International Realty for over 30 years. Her performance as a producer has been consistently in the top percentile of all the brokers at Sotheby's International Realty worldwide, regardless of the swings in the marketplace. The Wall Street Journal has ranked her as one of the top-grossing residential real estate brokers in America.


She sells co-ops, condos and townhouses and covers a broad range of properties in Manhattan's residential market. Meredyth Smith and her real estate transactions have received wide coverage in the press, including The New York Times, The Wall Street Journal, Newsweek, Forbes Magazine, The New York Post, New York Magazine, Crain's New York Business, The Real Deal and Vogue.


Meredyth specializes in the upper end of the market and has set numerous records with the sales she has achieved on behalf of her clients. Some of her significant sales over $20,000,000 include a penthouse on upper Fifth Avenue for $20,000,000, a Fifth Avenue condominium for $21,500,000, Fifth Avenue cooperatives for $20,000,000 and $27,222,000, a Park Avenue duplex for $21,000,000 and townhouse sales of $21,000,000, $31,500,000 and $45,000,000. Meredyth also sold an apartment at The Pierre Hotel for $25,000,000, a record for the building at over $8,000-per-square-foot. Additionally, she closed on two cooperatives for $39,000,000 and $36,663,000, which are among the highest prices ever paid for apartments on Park Avenue. Another noteworthy transaction was the sale of the Fifth Avenue duplex penthouse of the estate of Theodore Forstmann for the landmark price of $40,000,000.


Meredyth's clientele is quite varied and includes affluent New York families, the Wall Street/financial community, Europeans, corporations and a celebrity quotient. She is known for working very hard, being extremely tenacious and creatively managing difficult deals, and has a reputation for being a good closer. In the span of her real estate career, she has sold over a billion dollars of Manhattan's residential properties.


Meredyth graduated from Amherst College with honors in art history and English. Prior to her career in real estate, she worked in the art world, first at Christie's and then as co-director of a Madison Avenue art gallery.
Agency

650 Madison Ave, New York, NY 10022 - 10022 New York
Description
The East Side Manhattan office is just moments away from Central Park in one of the most desirable neighborhoods in the city. The East Side is known for its world-renowned shopping, fine dining, museums and galleries, and convenient proximity to the midtown business and theatre districts. It is also known for its prime Manhattan real estate, which includes some of the city's most elegant historic and prewar homes. Our brokerage staff offers unsurpassed service to our clients. Our agents are thoroughly familiar with the neighborhoods in this area, and with all aspects of sales, including the demands of the luxury co-op market.
Relevance

Max price

Min price

Size

Bedrooms

Newest listed
€ 25,552,700

This spectacular penthouse is an elegant eyrie at the apex of 740 Park Avenue, and is arguably one of New York's finest residences. A private elevator landing opens onto a...

Presented by

Meredyth Smith

PREMIUM