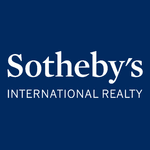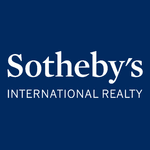 Agent
Alan Bazbaz
Agency

Cardis Immobilier Sotheby's International Realty
Description
Team up with my clients to help them achieve their goals.
Agency

Boulevard Georges-Favon 18 - 1204 Geneva
Description
The seat of more than 200 NGOs, world capital of watch making, wealth management and luxury, Geneva "the international" is one of the most important business centres of Europe. Seated in the heart of downtown, the agency can benefit from the prestigious list of contacts from Sotheby's International Realty to develop its network and pad its grasp on the Geneva market. CardisSotheby's International Realty is the company of reference when it comes to expert appraisals for the best market prices. The group is solely committed to serving its customers, treating each new dossier as an exclusive challenge.
Relevance

Max price

Min price

Size

Bedrooms

Newest listed
Price on Application

This sublime, exceptional property, as we see it today, was built in 1625 on a vast estate of about 50 hectares (about 500,000 m²) of farmland. Historic property of noble families...

PREMIUM

Price on Application

This huge property, recently renovated, was built on a large park with beautiful trees of more than 11'000 m². Completely sheltered from view, you will be immediately seduced...

PREMIUM

€ 14,871,000

This sublime architect-designed house is set on a large 2,000 m² plot and offers 12 rooms. Built in 2005 with high quality materials, it is distributed over an impressive interior...

PREMIUM

€ 18,996,500

This magnificent atypical property of 11 rooms, established on a beautiful ground of approximately 3'700 m² at the edge of the lake with private pontoon, enjoys a paradisiacal...

PREMIUM

€ 17,749,200

Atypical architecture, large volumes, privacy and exceptional living environment are the watchwords to describe this property ! This sumptuous villa with its incredible...

PREMIUM

Price on Application

This magnificent Manor House of about 860 m² was built in 1906 on a vast park of about 12'000 m². Extremely well maintained over the years, the last major renovation dates back to...

PREMIUM

€ 17,269,500

Superb modern villa combining the charm of freestone and modernity. Built in 2001 with very high-quality materials, it is nestled on a beautiful plot of approx. 2'000 m² and has 6...

PREMIUM

Price on Application

This beautiful 9-room mansion is located in the city centre. With a floor space of approximately 525 m², it offers 4 spacious bedrooms and a maid's room. Perfectly maintained, it...

PREMIUM

Price on Application

This magnificent manor was built in 1830 and has been perfectly maintained ever since. The last major renovations were done in 2004 with great taste and style to preserve the...

PREMIUM

€ 5,276,800

Everything has been carefully thought out to make this penthouse a real gem ! Ideally located in the sought-after commune of Vandoeuvre and only a few minutes from the Cologny...

PREMIUM

€ 6,620,000

This magnificent 10-room property was entirely renovated in 2006 with great taste and sophistication, on a beautiful plot of about 1'500 m². With a generous total surface of about...

PREMIUM

Price on Application

This beautiful apartment is located in the very popular commune of Vandœuvres, close to the golf course of Cologny, in a magnificent secured residence of standing in a quiet green...

PREMIUM

Price on Application

This luxury flat is nestled on the top floors of a beautiful building in the harbour. With 9 rooms and 3 bedrooms, it offers about 330 m² of living space spread over 2 levels and...

PREMIUM

€ 4,125,500

Located in a residential area of Cologny, surrounded by a beautifully wooded park and protected from any nuisance, this beautiful 5-room apartment offers a living space of...

PREMIUM

Price on Application

- Prestigious & residential neighborhood - Unobstructed panoramic view - Mediterranean style - Land of about 2'200 m² - Useful area of about 704 m² - 10 rooms & 7 bedrooms -...

PREMIUM