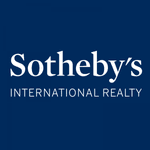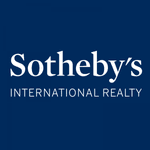 Agent
Atul Goyal
Agency

India Sotheby's International Realty
Description
Atul Goyal is Senior Vice President at India Sotheby's International Realty. He along with his team has been assisting top industrialists, company promoters, start-up founders, CXOs and celebrities for luxury home transactions in Delhi NCR and other cities in India, and across the globe. He has managed some of India's highest-value transactions for bungalows and farmhouses.


He is a savvy negotiator, and so far, managed transactions totaling more than $100 million (approx. Rupees 820 Crores) since 2019. His most distinguished transactions have been the sale of multiple bungalows in the Lutyens bungalow zone, South Delhi, West Delhi, and Gurgaon.


Currently, he along with his team exclusively represents luxury homes in most upscale neighborhoods of Delhi. Neighborhoods of focus have been Prithviraj Road, Amrita Shergil Marg, Kautilya Marg, Malcha Marg, Sunder Nagar, Jorbagh, Golf Links, Maharani Bagh, Friends Colony, Sultanpur, Chattarpur, Westend Greens, Vasant Kunj, Dera Mandi, Defence Colony, Vasant Vihar, Westend, Shanti Niketan, Panchsheel Park, Anand Lok, Mayfair Gardens, Hauz Khas, Greater Kailash(GK), Civil Lines, Punjabi Bagh, DLF Phase 1, 2, 4, 5, Camellias, Magnolias, Aralias in Gurgaon


Property owners have benefited from his focus on the achievement of the best price for their homes within a few months of exclusive representation by doing unparalleled marketing and presenting the property to the wealthiest buyers in India and NRIs across the globe through a large team in 81 countries.


For buyers, Atul and the team have been instrumental in opening doors to hard-to-find beautiful homes, negotiating to save substantial money, and advising on the long-term investment potential of property and legal, tax, or vastu-related aspects. All this while offering our white glove services. His good marketing and negotiation skills along with deep knowledge of the real estate market helped in closing several deals.


An MBA from the UK and an engineer from Kurukshetra university, he has earlier worked for reputed MNCs like Amex, Fossil Inc., Tata, and Godrej group. Well-traveled and well-read, he has a keen interest in real estate and equity investments. He enjoys watching movies, listening to music, swimming, and playing golf, tennis, or chess in his leisure time. On the philanthropic front, he regularly supports underprivileged people and animal welfare initiatives.
Agency

Prius Platinum D3 District Center Saket - 110017 New Delhi
Description
Welcome to India Sotheby's International Realty, nestled in the heart of exquisite New Delhi, the very epicenter of India's vibrant cultural and governmental heritage. Here, where ancient civilization meets modernity, we offer an unparalleled level of professional service to our esteemed international and local clientele.

Our exceptional team is comprised of luxury real estate professionals and former private banking luminaries, boasting an extraordinary wealth of experience. We are dedicated to fulfilling the unique demands of both resident and Global Indians. At the core of our ethos lies an unwavering commitment to upholding the loftiest standards of ethical conduct and unwavering integrity, always prioritizing the best interests of our discerning clients.

Our sales associates possess a distinctive set of skills and a hands-on approach that permeates every facet of the buying and selling process. With a specialized focus on India's most coveted regions, including the National Capital Region, Mumbai, Bangalore, Goa, Kolkata and more, we curate a portfolio of homes that exemplify luxury living.

Within the tapestry of India's capital, we cast our gaze upon the prestigious neighbourhoods of Lutyens and South Delhi, encompassing iconic areas such as Jor Bagh, Golf Links, Hailey Road, Defence Colony, and Vasant Vihar. Our dedicated team of agents stands as a beacon of knowledge and accomplishment, not only in India but on the global stage.

At India Sotheby's International Realty, we transcend the ordinary to deliver the extraordinary, ensuring that your real estate journey is nothing short of a masterpiece.
Relevance

Max price

Min price

Size

Bedrooms

Newest listed
€ 14,882,500

This extraordinary bungalow on Hailey Road, designed by renowned architect Abhimanyu Dalal, is a breath of fresh air. The minimalist interiors and spacious layout come alive with...

COLLECTION

Price on Application

This park facing bungalow in Golf Links has a charming and well-maintained exterior and built on a plot size of roughly 585 sqm (700 sq. yds.) with super built up area of approx....

COLLECTION

Price on Application

This exquisitely built bungalow is located in the prime neighbourhood of Civil Lines. With its majestic pristine white exterior with regal pillars, this north-east facing property...

COLLECTION

Price on Application

Nestled in the peaceful and tranquil area of Golf Links, one of New Delhi's most prestigious neighbourhoods, this charming bungalow exudes timeless elegance. Facing a lush green...

COLLECTION

Price on Application

Relish the timeless charm of living in Lutyens Delhi in this lavish bungalow on a 1,835 sqm (2200 Sq.yds.) plot with a built-up area of 395 sqm (4251 sq.ft.). This Bungalow for...

COLLECTION

Price on Application

Nestled on the prestigious locality of Rajpur Road, Civil Lines, New Delhi, this splendid bungalow offers a luxurious and spacious living experience spread across multiple levels....

COLLECTION