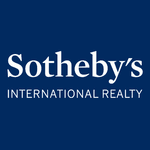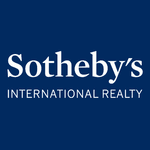 Agent
Adrienne Robinson
Agency

Legacy Properties Sotheby's International Realty
Description
Born and raised in Grosse Pointe, Michigan, Andi was introduced to Kennebunkport, Maine in the summer of 1991 by her husband Chris, who grew up summering in Kennebunkport with his extended family. Andi and Chris returned to Kennebunkport every summer, eventually marrying at St. Ann's Church and living in Washington DC to raise their three children. While in Washington, Andi worked as a Project Manager for a private multinational corporation specializing in international development projects. Andi and Chris made the decision in 2005 to permanently relocate to Kennebunk, Maine recognizing the quality of life Maine had to offer in raising their young family.


For the last nine years, Andi owned and operated a successful property management company, overseeing renovations, additions, landscaping as well as seasonal openings and closings. She has also been active in the community serving as President of the Kennebunkport Consolidated School PTA, Graves Library Board of Trustees, Kennebunk River Club Board of Directors and Treasurer of the Kennebunk High School Hockey Boosters. Andi loves watching her children play hockey and lacrosse, boating with her family and beloved Newfoundland Bauer, running, beach boot camp, skiing and needlepoint. Andi is a member of the Maine Association of Realtors and has a Bachelor of Arts in History and Education from Denison University in Granville, Ohio.


Andi is excited to be partnering with Elaine Prendergast bringing nearly 30-years of experience to fulfill her clients goals.
Agency

150 Port Rd, Kennebunk, ME 04043 - 04043 Kennebunk
Description
Legacy Properties Sotheby's International Realty is Maine's leading luxury real estate company with more than 100 agents and six offices serving Maine coastal communities from York County to Hancock County as well as Seacoast New Hampshire. With offices in Kennebunk, Portland, Brunswick, Damariscotta, Camden, and Northeast Harbor, Legacy Properties Sotheby's International Realty represents distinctive properties at all prices. Our mission is to deliver the highest quality of service, experience, and professionalism to our buyer and seller clients through superior marketing, cutting-edge technology, and the best real estate professionals in Maine. We aim to exceed the expectations of our clients and help them achieve extraordinary real estate results. As the undisputed leader of the luxury and waterfront real estate markets in Maine, we are proud to represent the finest properties and lifestyle opportunities Maine has to offer.
Relevance

Max price

Min price

Size

Bedrooms

Newest listed
€ 2,113,100

Holding a prominent position on Historic Main Street, this antique colonial in Federal Style built by Nathaniel Frost is private and gracefully hidden up a winding drive opening...

Presented by

Adrienne Robinson

COLLECTION

€ 1,685,800

Privately situated on over an acre of lush groundsand gardens at the end of a quiet lane, this CoastalNew England Style Contemporary has deeded rowto the Kennebunk River. The home...

Presented by

Adrienne Robinson

COLLECTION

€ 3,521,900

Seldom does an opportunity of this significance become available to have deeded private access and ownership of your sandy beach leading to 230 feet of waterfront. Imagine being...

Presented by

Adrienne Robinson

COLLECTION

€ 1,690,500

Here is your invitation to experience the quiet side of Kennebunkport in the charming fishing village of Cape Porpoise. Feel the magic of the sea as you wend around the Head of...

Presented by

Adrienne Robinson

COLLECTION

€ 2,113,100

Holding a prominent position on Historic Main Street, this antique colonial in Federal Style built by Nathaniel Frost is private and gracefully hidden up a winding drive opening...

Presented by

Adrienne Robinson

COLLECTION

€ 1,291,400

Not often does a property become available in ''The Pool'', as Biddeford Pool is affectionately called. Offering a Maine Coastal Lifestyle with the historic feel of a bygone era...

Presented by

Adrienne Robinson

COLLECTION