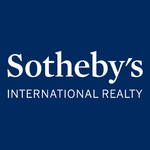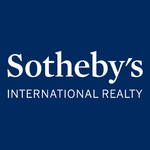 Agent
Kathryn Winterton
Agency

Las Vegas Sotheby's International Realty
Description
Known by her clients as energetic, knowledgeable and approachable, Kathryn Winterton has over 15 years of experience in real estate and over 25 years in customer service, business and public speaking. She has been listed as one of the area's top agents by Las Vegas Life Magazine and The Top 20 in 2020 by Deluxe Version Magazine. Kathryn considers top level customer service and individual attention to her clients her number one priority, with an extensive background in customer service and interpersonal skills training. A graduate of Brigham Young University's prestigious Marriott School of Management, Kathryn turned to real estate after many years in the business world because she truly believes that there is "no place like home." Kathryn is an avid fly fisherman and used to raise brown trout on a ranch in Utah. She has a strong background in vocal performance and musical theater (her favorite role was "Dorothy" in the Wizard of Oz), and she loves the bright lights of New York City! Kathryn greatest joys in life are her husband, Cody, and their four children.
Agency

10100 W Charleston Blvd, Las Vegas, NV 89135 - 89135 Las Vegas
Description
It can be easy to assume that all real estate brokerages and sales associates are the same. The truth is, we're passionate about being different - our unique qualities are at the heart of everything we do. For us, our responsibility goes way beyond assisting our clients in the purchase and selling of real estate. We're ambassadors of our communities and our industry. We look at each moment as an opportunity to bring irreplaceable value to our clients around the world, and in the process, redefine the real estate industry. Luxury isn't tangible. It isn't a price tag. Luxury is an experience and a commitment going beyond the status quo. Being different isn't for everyone, but to us, it is everything.
Relevance

Max price

Min price

Size

Bedrooms

Newest listed
€ 750,300

Absolutely immaculate one-of-a-kind home in Legacy Island! This gorgeous home features an amazing backyard with golf course views, sparkling pebble tech pool, two covered patios,...

Presented by

Kathryn Winterton

PREMIUM