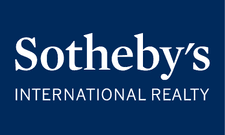 Agency
Lyford Cay Sotheby's International Realty
Lyford Cay, The Bahamas - Lyford Cay
Description
The Lyford Cay office is located in the heart of the exclusive residential community of Lyford Cay. Lyford Cay Sotheby's International Realty is a sister company of Damianos Sotheby's International Realty, which specializes in real estate property sales in Lyford Cay, Old Fort Bay, and Albany, which are all located on the western end of New Providence.

The 448-acre Lyford Cay community, considered one of the world's wealthiest and most exclusive neighborhoods in the world, offers a wealth of amenities, including a full-service marina, par-72 golf course, private residents club, dining facilities, 12 tennis courts, post office, a highly regarded private international school, and a mile-long private beach.

If you are ready to own or rent a home in the Lyford Cay community, the Bahamian real estate agents at Lyford Cay Sotheby's International Realty would be honoured to assist you.
Agent

Agency

Lyford Cay Sotheby's International Realty

Agent

Agency

Lyford Cay Sotheby's International Realty

Agent

Agency

Lyford Cay Sotheby's International Realty
Relevance

Max price

Min price

Size

Bedrooms

Newest listed
€ 15,965,800

Magnificent and one of a kind, this grand 20,000 sq. ft. home completely custom designed, sits on approximately 1.5 acres, with 246 linear feet of gorgeous sandy beach. Its...

Presented by

George Damianos

COLLECTION

€ 9,391,600

Located on Winding Bay in the exclusive Abaco Club discover the pinnacle of coastal luxury with this meticulously maintained beachfront estate, where privacy, opulence, and...

Presented by

George Damianos

COLLECTION

$4,000 per night. This recently extensively renovated property is situated on Lyford Cay Drive and is beautifully furnished and minutes away from the Lyford Cay Club. This home...

Presented by

Katina Schopper

COLLECTION

Located on Edgewater Drive in the exclusive gated community of Lyford Cay, a spectacular 10,764 sq. ft. two-story waterfront home on 0.6 of an acre with 160 feet of canal...

Presented by

Katina Schopper

COLLECTION

€ 26,296,600

Enjoy your evening cocktails while watching the sun setting from your covered patio. Masterfully designed, this stunning, Tuscan-style tri-level residence located in the desired...

Presented by

George Damianos

COLLECTION

€ 12,678,700

Manchester Villa is situated on the finest canal front property in Lyford Cay offering panoramic views of the marina and waterways. With landscaped gardens including wonderful...

Presented by

George Damianos

COLLECTION

€ 11,739,600

Welcome to Sandy Blue, your private oasis in the Exumas. Set on a spacious 4.4-acre lot that overlooks two of the most incredible private beach coves, this 9,208-sq.ft. home has...

Presented by

George Damianos

COLLECTION

€ 8,452,500

The luxury Bahamas real estate listing "Villa Belvedere" is located in the private Nassau community of Lyford Cay and offers luxurious, comfortable, island life! A spectacular...

Presented by

George Damianos

COLLECTION

Price on Application

Discover refined elegance in this beautiful spacious canal front two-story home on one of the most desired streets, Edgewater Drive, in the sought-after gated community of Lyford...

Presented by

George Damianos

COLLECTION

€ 2,150,700

This contemporary and modern newly built home is located in the well sought after gated community of Sandyport in the western district of the island. Just under 4,000 square feet...

Presented by

Katina Schopper

COLLECTION

€ 2,488,800

This brand new One Ocean Condominium offers the ultimate luxury living on Paradise Island. With 4 bedrooms and 4.5 baths, this spacious duplex penthouse offers 4,642 .ft of...

Presented by

Nick Damianos

COLLECTION

€ 9,297,700

Set on the gorgeous white sands of Nassau's Cable Beach, the Rosewood at Baha Mar is a sanctuary of exclusivity and this unique Rosewood residence is the resort's only stand-alone...

Presented by

Nick Damianos

COLLECTION

A Casa de Praia is situated within New Providence's elegant enclave Lyford Cay. Located 7km west from Lynden Pindling International Airport and 10km from Odyssey Aviation serving...

Presented by

Katina Schopper

COLLECTION

€ 3,146,200

Sunnyside is a five-acre hilltop condominium complex in the prestigious Lyford Cay community. With just 21 apartments, Sunnyside is a tranquil enclave offering privacy, security...

Presented by

Nick Damianos

COLLECTION

€ 1,831,400

Enjoy stunning panoramic views from this 3 bedroom, 3.5 bathroom condo in one of the Caribbean's most enviable locations. Perched at an elevation of over 80 feet high, this condo...

Presented by

Nick Damianos

COLLECTION