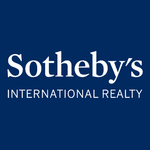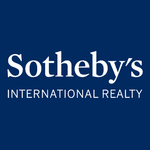 Agent
Paula Zúñiga
Agency

Costa Rica Sotheby's International Realty
Description
Paula has over 15 years of experience in the real estate world. She studied Public Communication in Washington D.C., lived in Manhattan, and has family in Madrid. Hence, she enjoys the cosmopolitan and international lifestyles as well as the tropical Pura Vida of Costa Rica.
Her career path ranges from having worked in diplomatic organizations, logistics, relocation and banking, to organic agriculture. During the past years, Paula has been innovating with her specialized housekeeping ventures for luxury homes and healthy lifestyles. Her experience is ideal for advising her clients accomplish their dreams with their real estate transactions.
Agency

Central Valley - Escazú
Description
Our Central Valley office currently services the Central Valley and Central Pacific regions of the country.
Relevance

Max price

Min price

Size

Bedrooms

Newest listed
€ 1,266,200

Magnificent golf front property in Hacienda Pinilla, meticulously designed with sustainable and contemporary materials, efficient systems, hand painted in lime, creating an...

Presented by

Paula Zúñiga

COLLECTION

€ 1,078,600

This splendid duplex penthouse is distributed in a living area of 455m2, and a total area of 530m2. Upon entering through a foyer that leads to a large double-height room, you can...

Presented by

Paula Zúñiga

COLLECTION

This apartment is distributed in a living area of 91m2. The space is open in style integrating the living room and kitchen, and large wall-to-wall windows that open to a pleasant...

Presented by

Paula Zúñiga

COLLECTION

This apartment is distributed in a living area of 91m2. The space is open in style integrating the living room and kitchen, and large wall-to-wall windows that open to a pleasant...

Presented by

Paula Zúñiga

COLLECTION

€ 223,500

This apartment is distributed in a living area of 91m2. The space is open in style integrating the living room and kitchen, and large wall-to-wall windows that open to a pleasant...

Presented by

Paula Zúñiga

COLLECTION

€ 257,900

This apartment is distributed in a living area of 91m2. The space is open in style integrating the living room and kitchen, and large wall-to-wall windows that open to a pleasant...

Presented by

Paula Zúñiga

COLLECTION

€ 238,400

This apartment is distributed in a living area of 91m2. The space is open in style integrating the living room and kitchen, and large wall-to-wall windows that open to a pleasant...

Presented by

Paula Zúñiga

COLLECTION

This apartment is distributed in a living area of 91m2. The space is open in style integrating the living room and kitchen, and large wall-to-wall windows that open to a pleasant...

Presented by

Paula Zúñiga

COLLECTION

This is a splendid apartment for those who love subtle luxury designed by Architect Jaime Rouillón, distributed on 221 m2. Entering the apartment, you face 3-meter-high windows...

Presented by

Paula Zúñiga

COLLECTION

This apartment is distributed in a living area of 91m2. The space is open in style integrating the living room and kitchen, and large wall-to-wall windows that open to a pleasant...

Presented by

Paula Zúñiga

COLLECTION

This is a corner house within a 35 unit condo. The property is on an area of 238m2, and by being on the corner, the plot is larger than the rest of the houses of its style. The...

Presented by

Paula Zúñiga

COLLECTION