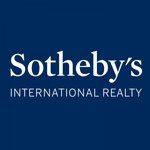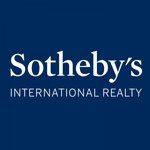 Agent
Corinne Thumelaire
Agency

Brussels Sotheby's International Realty
Description
The real estate agency Belgium Sotheby's International Realty offers its international and local clients a wide selection of luxury properties in all price ranges in the European capital. With three locations around the country, Brussels, Antwerp and Brabant, Belgium Sotheby's International Realty welcomes its distinguished clients in search of properties going from the classic villa in green suburbs, a contemporary penthouse in the city center, an equestrian property, a castle or a manor in Belgium's countryside.
Agency

Avenue Louise 251 - Brussels
Description
In the heart of Europe, Brussels is a green and cosmopolitan capital, seat of several institutions of the European Union. Its city center, dynamic and in full effervescence, contrasts with its wooded and residential suburbs.
On one of its most prestigious avenues, our Brussels Sotheby's Int. Realty office offers a portfolio of the most exceptional properties in Brussels and its periphery. Regardless of the surface and the price, our properties are all guarantees of an exceptional character, whether in terms of architecture, finishes, spaces or location.
Composed of a team of more than 15 real estate professionals, a marketing team dedicated to innovation and a dedicated administrative support, our Brussels office is delighted to accompany you through all the stages of your real estate projects, whether they are related to sale, purchase or rental.
Relevance

Max price

Min price

Size

Bedrooms

Newest listed
€ 2,195,000

Close to the Place Brugmann, a Beaux-Arts style mansion designed by Léon David. Dating from 1912, it develops a gross surface of ± 617 m². Behind a french stone façade of ± 7 m,...

Presented by

Corinne Thumelaire

PRESTIGE

€ 1,685,000

Ideally located between Square Montgomery and the Horizon neighbourhood, this charming corner house, with a gross floor area of around 394 m², was built in 1914. It includes a ±...

Presented by

Corinne Thumelaire

PRESTIGE

€ 2,200,000

Located on Avenue Molière, bourgeois house in the Beaux-Arts style built in 1908, renovated over the years, developing a superb facade in French stone and a gross area of ​​± 485...

Presented by

Corinne Thumelaire

PREMIUM

€ 2,450,000

In the heart of Rhode-Saint-Genèse, set back from a quiet street, contemporary villa dating from 1994 by Serrra di Migni, with a gross floor area of ± 383 m² on a beautiful...

Presented by

Corinne Thumelaire

PREMIUM

€ 1,995,000

In the heart of Brussels, near the Parc Royal, completely renovated triplex of around 550 m² gross surface area in a mansion mixing space, elegance and modernism. The three...

Presented by

Corinne Thumelaire

PREMIUM

€ 2,490,000

Ideally located between Place du Châtelain and Tenbosh Park, this rare property complex comprises a town house and a 3-unit apartment building. The house, renovated by interior...

Presented by

Corinne Thumelaire

PREMIUM

€ 1,695,000

In the heart of the private Fougères domain, on the edge of the Forêt de Soignes and close to all amenities and to the isb, an exclusive duplex apartment of approx. 260 m² gross...

Presented by

Corinne Thumelaire

PREMIUM

Price on Application

In the heart of the Prince d'Orange district, this charming family property comprises a main house of around 555 m² gross surface surrounded by a vast 5,077 m² landscaped garden...

Presented by

Corinne Thumelaire

COLLECTION

€ 2,800,000

On sought-after Avenue Hamoir, nestled in the middle of a century-old park, this huge 300 m² gross floor area penthouse is surrounded by a further 300 m² of terraces offering...

Presented by

Corinne Thumelaire

COLLECTION

€ 1,790,000

Between the Observatoire and avenue de Fré, this luminous penthouse of approx. 180 m² (gross floor area) is located on the 7th floor of a contemporary luxury building built in...

Presented by

Corinne Thumelaire

COLLECTION

€ 1,075,000

In the immediate vicinity of the Forêt de Soignes and the amenities of Fort-Jaco, in a small condominium, spacious flat of ± 180 m² gross surface area located on the 2nd floor of...

Presented by

Corinne Thumelaire

COLLECTION