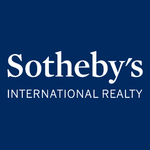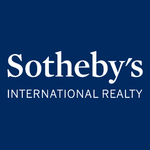 Agent
Violetta Sacharidou | Greece Sotheby's International Realty
Agency

Greece Sotheby's International Realty
Description
Violetta holds a BA in Hotel Management and an MSc in Services Management. As a knowledgeable luxury tourism professional with almost two decades of industry experience, Violetta provided the finest quality hotel and travel services for thousands of guests, including planning, operation, sales and management services.
Throughout her career she has had many opportunities to develop both her sales and marketing skills in diverse corporate environments representing local and international brands, including the St George Lycabettus Hotel and Starwood Hotels & Resorts. Her experience and knowledge has proved invaluable to Greece Sotheby's International Realty, where she is now Head of Rentals.
Agency

Voukourestiou 11 st - Panepistimiou st - 10671 Athens
Description
Greece Sotheby's International Realty is the leading luxury real estate firm in Greece providing the highest standards of service for both property buyers and sellers. Operating under the prestigious Sotheby's International brand, we pride ourselves of being part of the largest luxury real estate network in the world with more than 900 offices, 19.000 sales associates, extending to 65 different countries, across six continents. Our sales associates have an in-depth knowledge of the national real estate market and a long experience in handling successfully a large number of significant sales in Greece for the last 20 years. Our property portfolio includes a carefully selected inventory of seafront villas, sea view homes, medieval captain's houses, luxury apartments and elegant villas in areas such as Athens, Mykonos, Santorini, Crete, Corfu, Rhodes and many other locations in Greece.
Relevance

Max price

Min price

Size

Bedrooms

Newest listed
This enchanting beachfront villa is built on top of the sea in walking distance 1-3 minutes from the seaside and one of the most beautiful beaches of Mykonos. Perfectly situated...

Presented by

Violetta Sacharidou | Greece Sotheby's International Realty

PREMIUM

Ella is a stunning villa located in a secluded beach in South Crete. Blending simplicity and luxury in an unspoilt area, the property brings you the best of Crete. The beach villa...

Presented by

Violetta Sacharidou | Greece Sotheby's International Realty

PREMIUM

Price on Application

Anassa is an amazing opportunity to acquire one of the few residences in the most sought after northeast coast of Corfu! The stunning property offers breathtaking views of the...

Presented by

Violetta Sacharidou | Greece Sotheby's International Realty

PREMIUM

Price on Application

Mykonos is one of the most alluring destinations on earth, and Chateau does it justice. Situated on a land of 10.000sqms in Pirgi, between Paradise bay and Super Paradise beach,...

Presented by

Violetta Sacharidou | Greece Sotheby's International Realty

PREMIUM

We invite you to explore L' île. A welcome splash of style coupled with the authenticity of southern Crete. L' île is a brand new luxurious property located on a small sheltered...

Presented by

Violetta Sacharidou | Greece Sotheby's International Realty

PREMIUM

One of Mykonos' most remarkable properties, Aegean Legend superbly combines everything the modern home-owner could desire and is a rare addition to the market. The villa is...

Presented by

Violetta Sacharidou | Greece Sotheby's International Realty

PREMIUM

A unique, high-end estate situated on a secluded peninsula with lush greenery, an exclusive beach and private dock creating an inspiring setting for the perfect holidays. Located...

Presented by

Violetta Sacharidou | Greece Sotheby's International Realty

PREMIUM

Endless Summer is a unique, secluded hideaway in Porto Heli area of the Peloponnese in Greece. With its majestic stretch of pristine white pebble beach and lushly landscaped...

Presented by

Violetta Sacharidou | Greece Sotheby's International Realty

PREMIUM

Price on Application

A serene atmosphere, stunning views and two of the most cosmopolitan beaches on Mykonos: you'll find it all at Aegean Jewel. As its name implies, the mansion seems like paradise....

Presented by

Violetta Sacharidou | Greece Sotheby's International Realty

PREMIUM

Actaea is a unique beachfront villa in Corfu enjoying panoramic view to Corfu bay and to the Corfiot mountainous landscape on the far end. An investment worth its weight in...

Presented by

Violetta Sacharidou | Greece Sotheby's International Realty

PREMIUM

Lavinia awaits to welcome you in a fabulous location on the Greek island of Corfu, the Queen of the Ionian. Carefully chosen for its unique character, the charming villa occupies...

Presented by

Violetta Sacharidou | Greece Sotheby's International Realty

PREMIUM

Iconic Shore sits proudly above an idyllic semi-private beach, boasting heavenly views of the dazzling Ionian Sea making every moment of your life truly unique.Traditional Corfiot...

Presented by

Violetta Sacharidou | Greece Sotheby's International Realty

PREMIUM

Alfieri is a modern newly built property located on the fabled North East coastline of this beautiful Greek Island. Built on a hillside, just above the village of Fakamia Nissaki,...

Presented by

Violetta Sacharidou | Greece Sotheby's International Realty

PREMIUM

When the sun sets over Meravigliosa it promises to bathe you in an enchanting glow. This luxury residence close to the calm, lush and long sandy beach at Panormos is perfectly...

Presented by

Violetta Sacharidou | Greece Sotheby's International Realty

PREMIUM

Price on Application

Welcome to a private paradise of old world charm, luxury, imagination and innovation in the most enchanting destination of the Ionian ! Here, on Corfu's north-east coast,...

Presented by

Violetta Sacharidou | Greece Sotheby's International Realty

PREMIUM