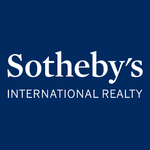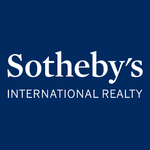 Agent
Véronique Schott
Agency

Cardis Immobilier Sotheby's International Realty
Description
A solution for every problem
What I really care about is listening to you and hearing what you want.
Being at the origin of the laying of the first small stone of one of your great life projects is a commitment that will never tire me.
Ethics, precision, precision, support, trust and patience are the ingredients of a flawless work for the realization of your dreams.
Throughout my 30 years of experience in the real estate industry, I have been involved in both new promotions and sales of residential properties. Suggesting ideas for space optimization or work to consider, accompanying you and guiding you towards the most appropriate financing solution is my passion.
Always smiling and tenacious, I do not let go and never give up!
Agency

Boulevard Georges-Favon 18 - 1204 Geneva
Description
The seat of more than 200 NGOs, world capital of watch making, wealth management and luxury, Geneva "the international" is one of the most important business centres of Europe. Seated in the heart of downtown, the agency can benefit from the prestigious list of contacts from Sotheby's International Realty to develop its network and pad its grasp on the Geneva market. CardisSotheby's International Realty is the company of reference when it comes to expert appraisals for the best market prices. The group is solely committed to serving its customers, treating each new dossier as an exclusive challenge.
Relevance

Max price

Min price

Size

Bedrooms

Newest listed
€ 3,952,800

In the heart of the charming village of Sézegnin, this splendid farmhouse dating from 1702 with a unique charm, has been completely renovated to a high standard, combining the...

Presented by

Véronique Schott

COLLECTION

Price on Application

Presented by

Véronique Schott

COLLECTION

€ 2,542,500

In the commune of Cologny, in the Grange-Canal area, the ideal location of this apartment will delight you. Sheltered from any nuisance, it is close to the International School,...

Presented by

Véronique Schott

COLLECTION

€ 1,966,800

On the commune of Meinier, a lot of character and a real crush for this beautiful village house dating from 1890, opening on the surrounding countryside and offering a beautiful...

Presented by

Véronique Schott

COLLECTION

€ 1,381,600

Located on the top floor of a residential building built in 2012, this beautiful 5 room duplex apartment offers beautiful spaces and is located in a quiet area, while benefiting...

Presented by

Véronique Schott

COLLECTION

€ 1,295,200

In a green and extremely quiet setting, this bright apartment is located in a small village building built in 1988 and offers generous spaces. - Unobstructed view - Crossing -...

Presented by

Véronique Schott

COLLECTION

€ 1,487,100

This magnificent four-room apartment with marble fireplace, with a surface of about 97 m², was completely renovated in 2020 with high quality materials. It consists of a large and...

Presented by

Véronique Schott

COLLECTION