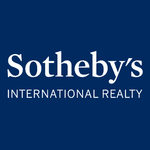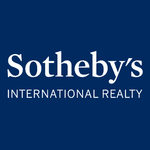 Agent
Catharine Che
Agency

United Kingdom Sotheby's International Realty
Description
Catherine is the Head of the Asia Department at UK Sotheby's International Realty. She holds 10 years' worth of bilingual sales experience (in Mandarin and English) within the property market which has enabled her to build a detailed understanding of the property sector within London and across the UK. She connects globally with clients, helping them build profitable portfolios and moving them across borders; she continues to strengthen her worldwide perspective of the property market.
Having previously worked as a sales director of the China Desk within one of the UK's biggest developers, she possesses a wealth of knowledge which has allowed her to thrive within the industry. Her experience is bolstered by her MBA qualification in Business Administration at the University of Sheffield.

Her series of UK property insight and introduction videos, spoken in Mandarin educate those abroad, showcasing local developments and acting as an area guide. Further from this, she formerly appeared on Phoenix TV and multiple overseas channels where she was interviewed and spoke in relation to the property market.
Agency

77-79 Ebury Street - SW1W0NZ London
Description
Mayfair, Belgravia and the surrounding borough of Westminster are iconic districts of central London. The areas are often seen as the cultural centre of the city where the national museums, galleries, theatres, concert halls and heritage buildings are found. The majority of embassies, London's most famous hotels, Michelin starred restaurants and the internationally renowned shopping of Bond Street are also located here. With a variety of architectural styles; from stately 19th century mansion houses in Mayfair to the elegant 'piano nobile' apartments on the leafy garden squares of Belgravia, the borough of Westminster has a feeling of old world prestige. The residential property here is generally considered to be some of the finest in the world. The Mayfair office in London is located in close proximity to the Sotheby's auction house which maintains a strong relationship. Centrally located just off Bond Street, the office provides bespoke services to a global clientele who want to buy, sell or let in Prime Central London, specifically Mayfair, Belgravia, St James', Westminster, Knightsbridge, Kensington and South Kensington, Chelsea, Marylebone and Regent's Park.
Relevance

Max price

Min price

Size

Bedrooms

Newest listed
€ 710,300

Uk Sotheby's International Realty is thrilled to present this unique development sitting in a perfect location in Wandsworth Town Centre, South West London Zone 2. Located on...

Presented by

Catharine Che

COLLECTION

€ 1,363,800

Uk Sotheby's Realty is proud to present this stunning two-bedroom apartment on the third floor of this new development on Kidderpore Avenue, Hampstead. The apartment comprises a...

Presented by

Catharine Che

COLLECTION

€ 625,000

Uk Sotheby's International Realty is proud to present this stunning brand new one bedroom apartment with 1 minute walk to Clapham Junction station/ 3 min walk to Clapham Junction...

Presented by

Catharine Che

COLLECTION