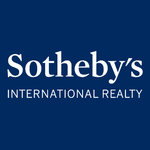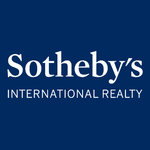 Agent
Linda M. Maloney
Agency

Sotheby's International Realty - East Side Manhattan Brokerage
Description
Linda Maloney is known for her commitment to her clients, expertise, and enthusiasm for the real estate industry. Prior to joining the real estate world in 2002, Linda worked in fixed income sales and training at First Boston. This experience taught her how to excel in a fast-paced, high pressure environment and how to put the needs of the client first. Linda's buyers and sellers benefit from her financial prowess and her background gives her an astute perspective on real estate pricing and forecasting.

After nearly 20 years in real estate, Linda has honed a keen understanding of the industry and a wealth of market knowledge she employs in every deal.

Personable, professional and an adept communicator, Linda understands her clients' needs first and foremost. Honesty and discretion are of the utmost importance to her and are an essential part of each and every transaction. She has an extensive network of repeat clients and countless referrals which is a testament to her character, integrity, and strong work ethic.

Linda and her husband raised their three grown children in Manhattan. This has afforded her a "lifetime" of knowledge and a deep understanding of what many of her clients require. From a first-time homeowner or a busy family looking for space to build memories to a pied-a-terre or a home with expansive outdoor space, Linda knows how to identify exactly what each client needs and how to make it a reality in a timely, professional manner.

A native of Westchester, Linda graduated from Tulane University and has lived on the Upper East Side for over 30 years. She is a Certified Negotiation Expert.
Agency

650 Madison Ave, New York, NY 10022 - 10022 New York
Description
The East Side Manhattan office is just moments away from Central Park in one of the most desirable neighborhoods in the city. The East Side is known for its world-renowned shopping, fine dining, museums and galleries, and convenient proximity to the midtown business and theatre districts. It is also known for its prime Manhattan real estate, which includes some of the city's most elegant historic and prewar homes. Our brokerage staff offers unsurpassed service to our clients. Our agents are thoroughly familiar with the neighborhoods in this area, and with all aspects of sales, including the demands of the luxury co-op market.
Relevance

Max price

Min price

Size

Bedrooms

Newest listed
€ 10,221,100

The home has six bedrooms, four and a half bedrooms, and spacious entertaining spaces, with an exceptional living room, dining room, and kitchen experly laid out. A semi private...

Presented by

Linda M. Maloney

PREMIUM

€ 3,856,100

Exquisite 9 into 8 room apartment in a prestigious prewar cooperative. A private elevator landing leads to the gracious foyer, the center point of the apartment from which all...

Presented by

Linda M. Maloney

PREMIUM

Welcome home to this stunning 2 bedroom, 2.5 bathroom apartment, complete with a spacious terrace, a beautiful marble kitchen, and sizable bedrooms, both of which have en suite...

Presented by

Linda M. Maloney

COLLECTION

€ 1,203,300

A Parisian-Inspired Apartment Off Fifth Avenue Welcome to this stunning and sun-flooded Parisian-inspired apartment located on a prime block on the Upper East Side. The...

Presented by

Linda M. Maloney

COLLECTION