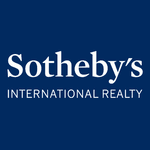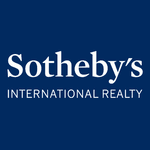 Agent
Jessica Adams
Agency

ONE Sotheby's International Realty
Description
ONE Sotheby's International Realty, South Florida's premier luxury real estate firm, announces the addition of luxury sales specialist Jessica Adams to their global real estate team. Joining the firms Coral Gables office with more than $135 million in closed sales under her belt, Jessica has strategically aligned with ONE SIR to launch her own team: The Jessica Adams Group.

Backed by ONE SIR's unrivaled global network and technology, The Jessica Adams Group is positioned to dominate the Coral Gables, Coconut Grove, Pinecrest markets – and beyond. With the support of the prestigious ONE SIR network, I now have the opportunity to redefine my brand and take my business to the next level with a team of my own."

With proven results, a dynamic personality and an uncompromising desire to exceed expectations, Jessica has established a wide-reaching network of top-level developers and private clientele. Prior to joining ONE Sotheby's, Jessica worked with the Riley Smith Group of EWM, where she was elevated to the position of Director of Luxury Sales in 2017 and named the top producer in the company with more than $50 million in sales volume for 2018. Jessica is responsible for closing multiple record-breaking deals including the recent sale of 9375 Balada Street in Old Cutler Bay for $10.4 million. "Jessica has earned a remarkable reputation within the real estate community and we are so thrilled to have her join our ONE family," said Daniel de la Vega, president of ONE Sotheby's International Realty.

Of Colombian descent, Jessica graduated Summa Cum Laude with a Bachelor's of Science from the University of Florida and has a passion for travel, having visited over 40 countries. Her unique blend of Latin heritage, exposure to the world stage and bilingual capabilities in English and Spanish have all contributed to her rapid rise to success. The mother of two lives in Coconut Grove with her husband Jason, partner and principal of architecture firm [STRANG].
Agency

1430 S Dixie Hwy, Coral Gables, FL 33146 - 33146 Coral Gables
Description
There is an art to selling fine homes. Just as an art gallery positions and places art, ONE Sotheby's international Realty positions your property to place it in its finest light and to showcase value. Specializing in the sale of luxury properties from Miami to Melbourne, Florida, our markets encompass the most prominent communities in Florida's East Coast. Recognized as a market share leader in these areas, our associates bring passion and commitment to every client they serve. A track record that speaks for itself. Our attention to detail and innovative marketing have led us to be a luxury leader in Florida real estate. "ONE" is not just part of our name, it defines who we are. ONE Sotheby's International Realty ranks as #1 by sales volume and total number of sales in many Florida communities. Spearheaded by Mayi de la Vega, ONE Sotheby's International Realty was founded in December 2008. Building on a reputation for emphasizing experience, knowledge and passion to its customers, qualities that define the Sotheby's International Realty© brand, the company has grown to 18 offices and over 900 associates since its inception in 2008. We are not passive in our approach to international marketing. We push to open new markets throughout the world and spotlight our market to savvy buyers. We have aggressively expanded our presence in foreign markets, hosting well-attended seminars and events in Brazil, Argentina, Canada, Mexico, Russia, Peru, England, Hong Kong, Dubai Panama, among many other top markets. Additionally, our Development Division represents 20 of Florida's top preconstruction projects with over $3B worth of inventory. Direct affiliation with Sotheby's Auction House and Sotheby's International Realty offices around the globe gives us an unparalleled edge in locating the best properties and investors internationally. Since its debut in 1744, Sotheby's Auction House has evolved into the luxury go-to for prestigious possessions from jewelry to antiques. Its name translates around the world. Sotheby's counts nearly three quarters of Forbes's 100 richest people, more than half of its richest Americans and all dozen of its billionaire art collectors among its clientele. Through this rare level of brand recognition and global footprint, ONE Sotheby's International Realty is able to match the most coveted properties with international buyers.
Relevance

Max price

Min price

Size

Bedrooms

Newest listed
€ 16,725,400

Located in Park Grove Condominiums, this rare Upper Penthouse sets a new bar for luxury hi-rise living in Miami. Featuring soaring 12 ceilings, natural light throughout and deep,...

Presented by

Jessica Adams

PREMIUM

€ 2,318,300

Situated perfectly on an idyllic lot in North Coconut Grove, this newly remodeled two-story home features 4 bedrooms, 4 baths, eat-in kitchen w/adjacent family room, custom wood...

Presented by

Jessica Adams

PREMIUM

€ 1,296,200

Located in a prime location of South Miami, this gorgeously renovated home features 4 beds, 4 baths and an airy, light filled grand entertaining area with modern kitchen complete...

Presented by

Jessica Adams

PREMIUM

€ 463,700

Located in the famed Mutiny hotel in downtown Coconut Grove, this rare and coveted 2 bedroom, 2 full bathroom boasts a secluded pool view from the fourth floor while providing...

Presented by

Jessica Adams

PREMIUM