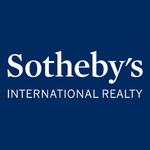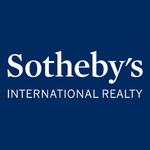 Agent
Marnie Perrier
Agency

Sotheby's International Realty Canada
Description
With 20 years of experience in the Real Estate industry, Marnie is a knowledgeable partner to skillfully guide you through your residential or business opportunity, real estate journey. She is passionate about delivering exceptional customer experiences. She is the go-to source for positioning and staging your home for the right buyer and/or finding the right real estate property to match your Okanagan lifestyle goals.
Marnie draws from her previous experience as a Senior Manager at Sun Peaks Resort during the planning and development times and as Vice – President of Thomson Developments as a builder of luxury homes and in fill developments in the Kelowna area. She was a steering committee member for the City of Kelowna Infill Challenge.
Marnie believes that the Okanagan is the best place on earth. She takes full advantage of the lifestyle it offers 365/24/7. Marnie has lived in the Okanagan for 25 years, in Penticton, Kelowna and now in Lake Country. She is an avid yogi, skier, kite-surfer, tennis player and coach. Marnie is a volunteer at the Lake Country Elementary Schools coaching tennis to youth.
She is eager and passionate to help you sell or find the home or business opportunity and lifestyle you are looking for.

Agency

1289 Ellis St, Kelowna, BC V1Y 9X6, Canada - V1Y 9X6 Kelowna
Description
Kelowna is the largest city in the Okanagan Valley, situated on the 135-kilometre long Okanagan Lake and in the Sonora Desert where residents enjoy long warm summers and short mild winters. The city is renowned for its world-class wineries, golf courses and sandy beaches, making it a popular destination for outdoor enthusiasts, retirees and beach-goers alike.
Kelowna offers year-round activities that draw large crowds of visitors. In the summer months, many are drawn to the stunning Okanagan Lake , campgrounds, world-class golf courses, and hiking trails. With over 25 wineries and a selection of breweries, distilleries and cideries, Kelowna has gained international recognition for its top-quality wines. In the winter months, residents and visitors enjoy their pick of four ski resorts which are all within a short drive from the city. Kelowna also has a popular snowmobiling culture, with a network of snowmobile trails starting at the edge of the city.
Sotheby's International Realty Canada is locally owned and operated. We represent the country's most significant architectural masterpieces and extend top-tier service and marketing to homes across every price range. Our real estate listings include houses, condos and townhomes, as well as the country's most extraordinary luxury estates and vacation homes for sale.

Our real estate advisors offer in-depth knowledge, exemplify professionalism and deliver attentive service tailored to your needs. Whether you are buying your first home, seeking a Canadian real estate investment, or searching for the luxury home of your dreams, we have top agents in your neighbourhood of interest that can help.
Relevance

Max price

Min price

Size

Bedrooms

Newest listed
€ 4,057,300

For those who seek an exceptional life; House of the Friesians; home of "The Royal Friesian Horses" this dynamic 78 acres features an equestrian barn and shelter, an off grid log...

Presented by

Marnie Perrier

COLLECTION

€ 3,864,100

For your private lakefront retreat! 285 acres on a private lake, 2050 crown land tenure for miles of trails; 9 bedroom/ 6 ensuite/3 bath Guest Lodge, plus 2 Guest Log Cabins, plus...

Presented by

Marnie Perrier

COLLECTION

€ 2,125,200

For your private executive estate and vineyard! Gated 19.3 acres with a creek that runs through and endless Purcell mountain vistas; three bedroom, two ensuite, four bathroom, two...

Presented by

Marnie Perrier

COLLECTION

€ 2,704,900

For your vision and love of being your own boss. A fabulous gentle-persons' Organic Vineyard and BednBreakfast with highway 97 frontage and liberal ag1 zoning allowing a...

Presented by

Marnie Perrier

COLLECTION

€ 2,704,900

For your recreation pleasures. An elegant hunting, fishing and recreation post and beam lodge. The most exclusive and luxurious of it's kind; Cedar Stone Lodge, in the...

Presented by

Marnie Perrier

COLLECTION

€ 1,932,000

For those who seek an exceptional life; a unique offering of 3 family homes on 132 scenic country acres. With a total of 7 bedrooms and 5 bathrooms. A barn, wood shed and sauna...

Presented by

Marnie Perrier

COLLECTION

€ 2,859,400

For your sense of private waterfront and woodland luxury! Peaceful and secluded; Horse Lake waterfront acreage (3 lots/9.34ac) with a European architects' inspired Lindal...

Presented by

Marnie Perrier

COLLECTION

€ 1,932,000

For your next journey! The next phase of your exceptional life starts right here. Fantastic holding property for those who love Rocky Mountain views and privacy close to the city...

Presented by

Marnie Perrier

COLLECTION

€ 405,700

For those making holiday dreams come true! Enjoy the sense of ease, as you check in to your luxurious Spirit Ridge/Hyatt Unbound Resort, (rare) 1st floor 3-bedroom, 3-bathroom,...

Presented by

Marnie Perrier

COLLECTION

€ 676,200

For your ocean front investment opportunity! The ultimate in Port Clements on Haida Gwaii, zoned Marine (M-1 comm) waterfront: 3 lots hosting an airbnb home and carriage home; 7...

Presented by

Marnie Perrier

COLLECTION

€ 1,545,600

For your piece of paradise! The next phase of your exceptional life starts right here. For those who love river and ocean fishing, heli-skiing, hiking this 4 bedroom, 2 bathroom...

Presented by

Marnie Perrier

COLLECTION

€ 850,100

For those who seek an exceptional life; this lovely flat (primarily) agricultural two quarters (321 acres) features nine seperate fields and full perimeter fenced land, seven dug...

Presented by

Marnie Perrier

COLLECTION

€ 927,400

For your moments of bliss and joy. Oceanfront acreage on Haida Gwaii, surrounded by Naikoon Provincial Park:10.89 acres (8.89 plus 2 accreted land) beachfront with a 3 bedroom, 2...

Presented by

Marnie Perrier

COLLECTION

€ 541,000

For your vision and love of being your own boss barista. A fantatstic and profitable coffee shop - The Ground Coffee and Gallery. Beautifully renovated with cedar and brick finish...

Presented by

Marnie Perrier

COLLECTION

€ 579,600

For your dreams of the wild. Nothing compares to this World Class renowned trophy hunting and fishing destination, Toad River. Quintessential Canadian log home nestled amongst the...

Presented by

Marnie Perrier

COLLECTION