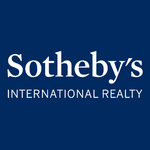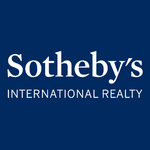 Agent
Alison Chin
Agency

Taiwan Sotheby's International Realty
Description
Alison has been in the real estate industry for more than a decade since 2004. During the period, she has integrated, sold, and leased many different commercial properties, industrial factories, and office buildings.
Also, because of her preference for foreign culture and novelty, she has made friends with people from different countries over the years; through many self-service travel, study abroad, and work; to learn more about the culture, language, and life of foreign countries. Her life and work experience have also increased her business and work commissioned by many foreign companies.

Over the years, thanks to the trust and support of property owners and customers, she has been given many opportunities to continue to learn and to improve, and was more exposed to the sales of luxury homes and boutique properties. She hopes that by collaborating with the sales team of Taiwan Sotheby's international Realty, they can continue to provide you with more professional and reliable services.
Agency

97, Fuxing North Road, Songshan District, Taipei City 10595 - 105 Taipei
Description
In October 2011, Sotheby's International Realty expanded its global reach further by establishing its first office in Taiwan in order to provide services to the rapidly expanding Greater China and Asian markets. To those that value the finer things in life, Taiwan Sotheby's International Realty will be the real estate services provider that offers unrivaled access to distinctive properties both in Taiwan and around the world. Our experienced team of real estate professionals is committed to introducing clients to the most inspiring selection of properties and providing them with a complete package of real estate services.
With Taiwan Sotheby's International Realty you can expect the highest level of service offered anywhere in the world. With our years of experience in the real estate industry, we understand and anticipate your needs, and with our collections of the most exclusive properties worldwide you will be given the opportunity to choose from the finest selection of homes available in the market, in addition to our other services ranging from Residential Sales and new Property Development to Residential Leasing.
Relevance

Max price

Min price

Size

Bedrooms

Newest listed
€ 2,907,400

The HuaKu Huacheng maisons own much greenery and attract many celebrities to live in at an altitude of 360 meters. The Art Villa is inspired to provide kids with a hidden base,...

COLLECTION

€ 1,605,200

Near Kaohsiung Museum of Fine Arts Park, 41 hectares of vast green space. The 8-metre-high lobby and a variety of communal facilities meet the needs of life. The road is 20 metres...

COLLECTION