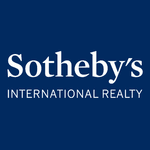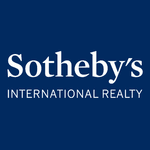 Agent
Eduardo Araya
Agency

Costa Rica Sotheby's International Realty
Description
As an Architect, Eduardo has worked in very diverse types of projects, including Residential, Developments, Renovations, Interior Design and Furnishing. With more than 12 years of experience, good eye for design and complementary abilities due his profession he seeks for his clients interests and works diligently to help them achive their real estate goals.
Eduardo`s approach to real estate is both practical and passionate.
Agency

Central Valley - Escazú
Description
Our Central Valley office currently services the Central Valley and Central Pacific regions of the country.
Relevance

Max price

Min price

Size

Bedrooms

Newest listed
€ 4,361,300

In the Central Pacific of Costa Rica, there is no property like this: beachfront -literally steps from the ocean-, stunning Tuscan design and with all the freedom and privacy that...

Presented by

Eduardo Araya

PRESTIGE

€ 1,406,900

This spectacular penthouse with amazing views of the Central Valley is located less than ten minutes away from the finest shopping centers and restaurants, like Avenida Escazú,...

Presented by

Eduardo Araya

PREMIUM

€ 1,969,600

Located in Rancho Redondo, surrounded by nature and fresh air is this beautiful neoclassical style house designed by the renowned architect Ronald Zurcher. With stunning views of...

Presented by

Eduardo Araya

PREMIUM

€ 1,828,900

This exclusive 2-level apartment was designed with warmth, privacy and relaxation as a priority. Located in the Tres Ríos area, in the renowned Colinas de Montealegre Residential,...

Presented by

Eduardo Araya

PREMIUM

€ 3,564,100

San Teresa is well known for its beautiful beaches and surf spots. Is the perfect place for body and mind healing and ideal for connecting with nature. In Santa Teresa you will...

Presented by

Eduardo Araya

PREMIUM

€ 2,344,800

Finca Los Trigales Turrubares This amazing 102 hect property located just 9 km away from Orotina center. The front of the property has more than 1.5 km of public paved road. His...

Presented by

Eduardo Araya

PREMIUM

€ 1,875,800

This amazing property is perfectly located within Hacienda Pinilla, one of the best private luxury beach communities in Tamarindo. Within Hacienda Pinilla you will have access to...

Presented by

Eduardo Araya

PREMIUM

€ 797,200

Valle del Sol is one of the most prestigious residential areas in the western area of San José. In addition to a mild and very pleasant climate, it has easy access to different...

Presented by

Eduardo Araya

PREMIUM

€ 1,969,600

Located in Rancho Redondo, surrounded by nature and fresh air is this beautiful neoclassical style house designed by the renowned architect Ronald Zurcher. With stunning views of...

Presented by

Eduardo Araya

PREMIUM

€ 745,600

This outstanding three-story apartment is in the exclusive condominium Acrópolis, located less than 5 minutes from shopping center La Paco, and less than 10 minutes away from...

Presented by

Eduardo Araya

PREMIUM

€ 1,500,700

With one of the best locations in San José, near the most exclusive shops, private schools, Multiplaza, Plaza Tempo, Avenida Escazú. This beautiful property is the result of the...

Presented by

Eduardo Araya

PREMIUM

€ 585,400

Conveniently located on Paseo Colón is this incredible Penthouse, located in the tallest towers in Costa Rica. With a particular distribution this beautiful Penthouse has 2...

Presented by

Eduardo Araya

PREMIUM

This exclusive 2-level apartment was designed with warmth, privacy and relaxation as a priority. Located in the Tres Ríos area, in the renowned Colinas de Montealegre Residential,...

Presented by

Eduardo Araya

PREMIUM

€ 597,900

Spectacular apartment in the new mixed-use project on east San José, which combines the residential, commercial and office areas, strategically located between 7th Avenue and...

Presented by

Eduardo Araya

PREMIUM

€ 614,500

Spectacular apartment in the new mixed-use project on east San José, which combines the residential, commercial and office areas, strategically located between 7th Avenue and...

Presented by

Eduardo Araya

PREMIUM