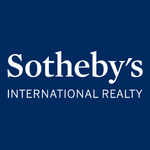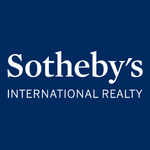 Agent
Tedy Ma
Agency

Sotheby's International Realty - East Side Manhattan Brokerage
Description
As a New Yorker, born and raised, Tedy Ma has an extensive knowledge of New York City. With a cross cultural background in business development and luxury retail, combined with his integrity, loyalty, and professionalism, Tedy has cultivated long lasting relationships. Tedy is delighted to be a part of The Leslie S. Modell Team at Sotheby's International Realty - Upper East Side Manhattan Brokerage, one of the top 10 teams for 2019 and among the top 1% in sales of NRT's agent's nationwide from 2015-2019. As a full-service real estate specialist, Tedy works diligently with an extensive network of real estate attorneys, mortgage brokers, and contractors. His expertise in negotiation, out of the box thinking, and acute attention to detail benefit his clients on all levels. His proven ability to find and articulate solutions has helped whether buying, selling, or renting.

Tedy has represented a wide array of clientele in the sale and purchase of homes throughout Manhattan and Brooklyn, including celebrities, business executives, and first-time homebuyers. His extensive experience, skill set, structured and business-minded approach, and market knowledge all come together to deliver exceptional service and results that consistently exceed client expectations.

In his free time, Tedy enjoys playing golf, spending time in East Hampton, traveling internationally with his family, and is an avid watch collector. He is conversant in Chinese and currently resides in Forest Hills with his wife and their bichon/shih-tzu. Tedy holds a bachelor's degree in international business, with honors, from Roger Williams University.
Agency

650 Madison Ave, New York, NY 10022 - 10022 New York
Description
The East Side Manhattan office is just moments away from Central Park in one of the most desirable neighborhoods in the city. The East Side is known for its world-renowned shopping, fine dining, museums and galleries, and convenient proximity to the midtown business and theatre districts. It is also known for its prime Manhattan real estate, which includes some of the city's most elegant historic and prewar homes. Our brokerage staff offers unsurpassed service to our clients. Our agents are thoroughly familiar with the neighborhoods in this area, and with all aspects of sales, including the demands of the luxury co-op market.
Relevance

Max price

Min price

Size

Bedrooms

Newest listed
€ 4,645,000

Magnificent 2 Bedroom & 2.5 Bath at 15 Hudson Yards The Views: Immediately you are astounded by the breathtaking, open sweeping views of the Manhattan skyline, featuring One World...

PREMIUM

€ 4,641,300

Discover luxury living in the heart of Chelsea with this magnificent 3-bedroom, 3.5-bathroom loft. Newly and meticulously renovated, this 3,750 square foot home beautifully blends...

PREMIUM

Magnificent 2 Bedroom & 2.5 Bath at 15 Hudson Yards The Views: Immediately you are astounded by the breathtaking, open sweeping views of the Manhattan skyline, featuring One World...

COLLECTION

Welcome to apartment 5A at 161 West 133rd Street! This freshly renovated two-bedroom, one bath apartment is situated in prime Central Harlem. This boutique condominium has...

COLLECTION