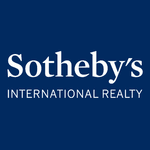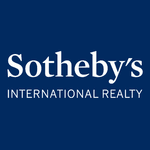 Agent
Cassian Bopp
Agency

Sotheby's International Realty Quebec
Description
Over the course of his career, Cassian has played an integral role in hundreds of real estate transactions in and around the island of Montreal.
Having graduated from McGill University in Industrial Relations, his career as a broker has allowed him to combine his passion for real estate, proficiency in customer service and his academic background in mediation and negotiation to amass a loyal client base as well as strong recognition within the industry.
An exceptional communicator, Cassian has the ability to simplify complex dealings and guide his clients through the occasionally arduous process and ambiguous facets of high-stakes real estate transactions.
He is known to counsel his clients honestly and with the utmost proficiency, earning him a flawless professional reputation among his trustful clients and network of collaborative peers.
Raised between Europe and Canada and having developed a keen interest for real estate from a very young age, Cassian's depth of market knowledge and innate business savviness have resulted in an uncommonly high rate of success with both purchasers and vendors alike.
Cassian communicates fluently in English, French and German.

Agency

1430 Sherbrooke Street West - H3G 1K4 Montreal
Description
Sotheby's International Realty Québec is locally owned and operated. We represent the country's most significant architectural masterpieces and extend top-tier service and marketing to homes across every price range. Our real estate listings include houses, condos and townhomes, as well as the country's most extraordinary luxury estates and vacation homes for sale.

Our real estate advisors offer in-depth knowledge, exemplify professionalism and deliver attentive service tailored to your needs. Whether you are buying your first home, seeking a Canadian real estate investment, or searching for the luxury home of your dreams, we have top agents in your neighbourhood of interest that can help.
Relevance

Max price

Min price

Size

Bedrooms

Newest listed
€ 4,091,700

Behind the wrought iron gates and majestically winding driveway, sits this grand Georgian manor that exudes pure sophistication and stateliness. Surrounded by acres of lush...

Presented by

Cassian Bopp

PRESTIGE

€ 2,228,900

This stately and grand townhouse has been cared for and artfully restored by the current owner: With a sprawling entry hall, countless fireplaces, private yard and large double...

Presented by

Cassian Bopp

PRESTIGE

€ 1,561,400

Nestled high in the treetops of Mount Royal, with stunning views over downtown and the intimacy of a countryside retreat, this exceptionally unique stone home offers a private...

Presented by

Cassian Bopp

PRESTIGE

€ 1,018,800

Extensively customized during construction, luxuriously appointed and impeccably maintained, this like-new and highly-coveted townhouse on Elsie-MacGill offers everything and more...

Presented by

Cassian Bopp

COLLECTION