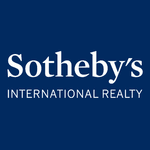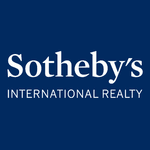 Agent
Trenton Holthaus
Agency

Las Vegas Sotheby's International Realty
Description
Trent Holthaus is a licensed real estate agent for Synergy Sotheby's International Realty, and works with an exceptional team, including his business partner, and mother, Sheri Holthaus, a seasoned global real estate advisor. A Las Vegas native born and raised, Trent knows nearly every street and neighborhood. From condo developments to established communities with custom homes and sprawling estates, Trent's ability to help find just the right home or property that fits his clients' needs and lifestyle is paramount to his success as an agent.
A realtor since 2016, Trent's instinctual knowledge and understanding of the real estate business spans years due to close familial ties. He recently became a VA certified realtor to assist veterans in the process of finding their perfect home and negotiating the purchase agreement to get the most out of their VA benefits. Trent enjoys the challenge the work of real estate brings. He has completed a number of transactions since obtaining his license, and he attributes this to not only his commitment to his clients, but also his drive and enthusiasm, as well as the expertise and working knowledge his team brings to the table. Being part of Synergy Sotheby's International Realty enhances his marketing efforts with the brand's global presence and world-wide marketing initiatives that reach the necessary targeted audiences of buyers.
While the challenge of closing a deal to everyone's satisfaction is key, the most rewarding part of Trent's job is the moment he puts the keys of a newly purchased home in the hands of his clients and welcomes them to their new home. Their elation and the smiles make it all worth the effort. Trent's philosophy to being successful is creating an exceptional experience for everyone, whether they're selling a condominium or purchasing a million dollar estate. From premium photography and marketing materials to thorough appraisals and inspections, Trent makes sure to create a seamless and virtually stress-free process for each and every one of his buyers and sellers.
When Trent is not assisting clients or negotiating a deal, his ever-curious and gregarious nature is involved in a variety of different interests, one of the most recent being catching his first blue fin tuna. An avid fisherman, he was just one pound away from the Kansas State record for catching a large mouth bass, and he tries to go deep sea fishing in San Diego at least once a month. When he's not fishing, you may find him skydiving around the outskirts of Las Vegas or sometimes scuba diving with sharks in Hawaii.
Agency

10100 W Charleston Blvd, Las Vegas, NV 89135 - 89135 Las Vegas
Description
It can be easy to assume that all real estate brokerages and sales associates are the same. The truth is, we're passionate about being different - our unique qualities are at the heart of everything we do. For us, our responsibility goes way beyond assisting our clients in the purchase and selling of real estate. We're ambassadors of our communities and our industry. We look at each moment as an opportunity to bring irreplaceable value to our clients around the world, and in the process, redefine the real estate industry. Luxury isn't tangible. It isn't a price tag. Luxury is an experience and a commitment going beyond the status quo. Being different isn't for everyone, but to us, it is everything.
Relevance

Max price

Min price

Size

Bedrooms

Newest listed
€ 1,313,100

Staycation every day at your own private resort style custom home W/2 salt pools/spa: waterfalls, grotto, water slide, fire features, drop down movie screen, completely fenced*or...

Presented by

Trenton Holthaus

PREMIUM

€ 356,400

Over an Acre of land with a shed shop in the back to park anything your heart desires. Giant kitchen with 2 hidden pantries that open up to the living room and dining area....

Presented by

Trenton Holthaus

PREMIUM

€ 408,000

Recently Updated Home with upstairs carpet, granite counter tops throughout, interior paint, gated rv parking with an oversized driveway for 7 cars. Large bedroom and full bath...

Presented by

Trenton Holthaus

PREMIUM