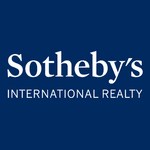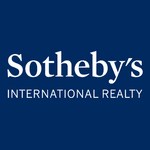 Agent
Subesh Ray
Agency

India Sotheby's International Realty
Description
Subesh Ray, is a thoroughbred real estate professional with almost 30 years of industry and leadership experience in Sales, Marketing, Product, Business Development, PR and Customer Service, in the field of Real Estate & Vacation Ownership. His last assignment as Head - Customer Experience, was with the Siddha Group, a leading developer with over 10 million sq ft under construction in Kolkata, Mumbai and Jaipur.


Besides, Subesh has successfully launched and serviced some of the flagship projects for Peerless, Sterling Resorts, Merlin Group, Vedic Village and Mani Group. Subesh also had two stints of entrepreneurial exposure having co-founded Marketing Management Group (MMG) and Lemongrass Advisors.


Being one of the early professionals of the industry, he is credited with mentoring many young men and women into successful real estate professionals, who are spread across leading, strategic or senior roles among all major real estate players.


Subesh, over the years has been one of the frequently quoted real estate personalities and often seen attending panels and contributing articles. He is extremely well networked with developers and investors alike. He has been consistent with the growing number of HNI relationships, who constantly seek his opinion on their real estate portfolios. He is a skilled negotiator and involved with some of the big ticket transactions in the region.


Subesh has high international exposure and popularity among the non-resident Indian community and has been a constant participant at events across the US, UK, Singapore and Gulf countries, either as a panelist, presenter or exhibitor.


Subesh has also been an industry faculty in real estate management courses conducted at IISWBM, St. Xavier's and Credai.


Subesh has extensively travelled to over 50 countries, and being an active member of a travel community, he often hosts his international friends made during his travel, and loves to give them a taste of Bengali hospitality.


He is a poet with five volumes of published poetry. Writing, promoting Bangla rock music and socialising takes most of his after work hours.
Agency

1309, 13th Floor, Godrej Genesis Building EP & GP Block, Sector 5 - 700091 Calcutta
Relevance

Max price

Min price

Size

Bedrooms

Newest listed
€ 2,244,000

This exquisite bungalow is a slice of paradise amid the city, situated away from all the hustle & bustle. The property with a plot size of 1,165 sqm (approx.) represents the best...

COLLECTION

€ 451,100

This home in a courtyard villa community instils a sense of calm, allows nature to play an important role in its design and is inclusive of a gated development by a reputed...

COLLECTION

€ 2,227,100

This exquisite home for sale in Kolkata is a slice of paradise amid the city, and has a plot size of 800 sqm (approx.) Situated off the bustle of Ballygunge, the property on...

COLLECTION

€ 958,500

This ready-to-move-in apartment for sale in Ballygunge is located within an exclusive property with a built-up area of 390 sqm (approx.). The apartment in Kolkata features a...

COLLECTION

€ 958,500

This sprawling duplex on the 11th and 12th floor offers 360 degree stunning views of the city and is flanked by abundant greenery, in the heart of Ballygunge. This duplex in...

COLLECTION

€ 1,014,900

Southern Avenue in Kolkata is well known for its vast expanse of lakes and a drive through the tree-lined boulevard encompassing the serene locality. Covered with luscious greens,...

COLLECTION