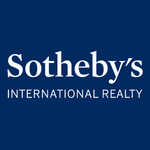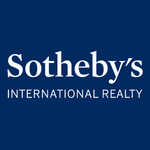 Agent
Louise Jackson
Agency

Sotheby's International Realty Canada
Description
In 1980, Louise enthusiastically began her career in real estate, developing an outstanding knowledge of the luxury market in the West island, Montèregie and Montreal.

Years of dedication, laser focus on client satisfaction and a meticulous approach to closing transactions, propelled her to the forefront of the West Island and Montèregie real estate industry.

With the addition of her two sisters, with whom she shares the same values of dedication, integrity and sensitivity to others, the Power Sisters Team was created in 2004. This team of esteemed professionals has been ranked amongst the most successful teams in real estate since.
Agency

620 Boulevard St-Jean Suite 202 - H9R 3K2 Pointe-Claire
Description
The West Island is the informal name given to the western cities, towns and boroughs of the island of Montreal. The region has a multicultural feel and an eclectic mix of architecture, with contemporary buildings alongside classic country homes. With pastoral landscapes bordering rivers and lakes, and plentiful parks and trails, the communities here offer a peaceful pace of life just a short distance from downtown Montreal.
Relevance

Max price

Min price

Size

Bedrooms

Newest listed
€ 13,267,300

Access an authentic stone castle, ¨Bois de la Roche¨, with an interior area of approximately 18,427 sq ft, (3 floors + basement) built in the 19th century, inspired by the Loire...

Presented by

Louise Jackson

COLLECTION

€ 4,874,000

Masterfully designed "Brookwood" once owned by the children of Sir John Abbott, is a formidable and divine Waterfront property. This home exudes enhanced sophisticated old world...

Presented by

Louise Jackson

COLLECTION

€ 1,379,100

Ideally located on-island suburb on the island of Montreal. Perfect location to raise a family in this 4+2 bedroom, 4+1 bathroom large property with finished basement and huge...

Presented by

Louise Jackson

COLLECTION

€ 523,700

Classic, spacious & elegant residence in Montreal's iconic & luxurious building 'Le Linton'. A prestigious, historic and sought after landmark. Located in upscale...

Presented by

Louise Jackson

COLLECTION