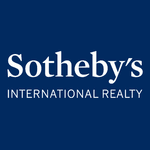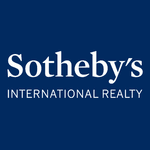 Agent
Polina Shchepetkova
Agency

United Kingdom Sotheby's International Realty
Description
Polina has a diverse educational background in economics, business, law and psychology. By living, working and studying in iconic cities like Moscow, London, New York, Shanghai and Singapore, Polina has managed to build her own international network of UHNW individuals and private family offices. She has a good understanding of global business flows, and Polina strongly believes that the main driver of any economy or company is its people. Additionally, with applicative coaching skills and knowledge of psychology, Polina has proven to be an excellent mediator and negotiator. Capable of finding creative approaches, she can unite people and create win-win situations for all involved. One of many passions for Polina is travelling the globe for music, art and staying connected with the people in her life. She believes that everyday mediation and positive affirmations are the key to gradual self-development and personal success.
Agency

77-79 Ebury Street - SW1W0NZ London
Description
Mayfair, Belgravia and the surrounding borough of Westminster are iconic districts of central London. The areas are often seen as the cultural centre of the city where the national museums, galleries, theatres, concert halls and heritage buildings are found. The majority of embassies, London's most famous hotels, Michelin starred restaurants and the internationally renowned shopping of Bond Street are also located here. With a variety of architectural styles; from stately 19th century mansion houses in Mayfair to the elegant 'piano nobile' apartments on the leafy garden squares of Belgravia, the borough of Westminster has a feeling of old world prestige. The residential property here is generally considered to be some of the finest in the world. The Mayfair office in London is located in close proximity to the Sotheby's auction house which maintains a strong relationship. Centrally located just off Bond Street, the office provides bespoke services to a global clientele who want to buy, sell or let in Prime Central London, specifically Mayfair, Belgravia, St James', Westminster, Knightsbridge, Kensington and South Kensington, Chelsea, Marylebone and Regent's Park.
Relevance

Max price

Min price

Size

Bedrooms

Newest listed
€ 13,637,600

Property features - 14 Bedrooms - 13 Bathrooms - 4 Reception Rooms -Outdoor Swimming Pool -Tennis Court - Circa 80 Acres - Grade I listed - Freehold - Detached interior One of the...

Presented by

Polina Shchepetkova

PRESTIGE

€ 1,875,200

A Freehold plus 3 upper residential flats at 49 Marchmont street, wc1N 1ap. A rare opportunity to purchase a freehold with 3 luxury flats situated on the upper 3 floors on the...

Presented by

Polina Shchepetkova

PREMIUM