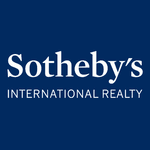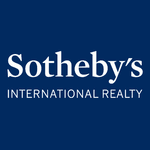 Agent
Stephanie Muñoz
Agency

Costa Rica Sotheby's International Realty
Description
Stephanie is an architect by profession who loves nature and her country, with extensive experience in residential and commercial construction and remodeling. From her own company she has had to perform in many scenarios, and thanks to her passion and commitment to each of her projects and clients, she has managed to characterize herself in the labor market as a professional with criteria, vision and understanding, ideal characteristics for any real estate advisor.
This lover of horsemanship, architecture and sales will not only be able to give you detailed advice on your investment, but will also be able to open your mind to the forefront of the real estate market and find everything you dreamed of.
Agency

Central Valley - Escazú
Description
Our Central Valley office currently services the Central Valley and Central Pacific regions of the country.
Relevance

Max price

Min price

Size

Bedrooms

Newest listed
€ 2,344,800

Nestled in the mountains of Tres Rios, Cartago, Casa Geométrica is surrounded by nature, dairy farms and coffee plantations. This spectacular residence is the ultimate expression...

Presented by

Stephanie Muñoz

PREMIUM

€ 515,900

This property is located in the area of acreages and large properties in La Garita de Alajuela, here you can enjoy the best climate in the world. This property has a big entrance...

Presented by

Stephanie Muñoz

PREMIUM

€ 523,500

Beautiful property with modern house located in the mountains of San Rafael de Heredia, just minutes from the main road to Castillo Country club, this property is located in a...

Presented by

Stephanie Muñoz

PREMIUM

€ 450,200

Beautiful house located in the mountains of San Rafael de Heredia, within a small gated community, which makes it a very private and safe area. The property has 1143m2 of land,...

Presented by

Stephanie Muñoz

PREMIUM

€ 534,600

¿Deseas vivir rodeado de naturaleza y tranquilidad? Esta propiedad es para usted Hacienda los sueños, se encuentra en La Esmeralda, Turrialba, un pequeño pueblo en lo alto de las...

Presented by

Stephanie Muñoz

COLLECTION

€ 363,000

Beautiful house located in Barrio Asís de Cartago, just minutes away from the Max Peralta hospital, the iconic stadium and the main commercial street of this province. This...

Presented by

Stephanie Muñoz

COLLECTION

€ 300,100

Property for sale of more than 1 hectare located in the beautiful area of ​​Llano Grande of Cartago. Overlooking the Irazú volcano and the city of Cartago, this property is ideal...

Presented by

Stephanie Muñoz

COLLECTION