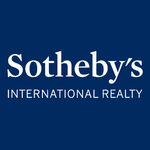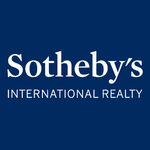 Agent
Kathryn Steinberg
Agency

Sotheby's International Realty - East Side Manhattan Brokerage
Description
Kathy Steinberg's love of the business is inspiring and energizing. She began her real estate career in 1994 and soon developed a reputation as "wonder woman," a straight shooter, and a top broker. She is recognized for her expertise, confidence, vigilance, personal responsibility, and attention to detail.

Kathy understands the dynamics and nuances of cooperatives, specializing in prewar Upper East Side buildings. She is extremely well connected and is known for representing some of the most important properties in the city, handling numerous significant sales. Her most spectacular record-breaking transaction was the former Rockefeller duplex apartment at 740 Park Avenue, during which she represented both the buyer and the seller. Another of her many outstanding sales was an apartment at 834 Fifth Avenue, which sold in less than two weeks for more than $10 million over the asking price.

For Kathy, levity and a sense of humor are essential. She understands people well, values their time, and quickly comprehends their priorities, needs, desires, and goals. Widely admired for her honesty, candor, and absolute discretion, she is respected by her clients and establishes close, long-lasting relationships them. Her trusted professional relationships contribute to a consistent record of brokering top sales and garnering repeat referral business.

Kathy grew up in Lawrence, on the south shore of Long Island, and has lived in Manhattan her entire adult life. She loves the energy, vibrancy, and culture of the city—the theater, on and off Broadway; Carnegie Hall; the opera; movies; and the multiple choices of great dining experiences all over town. Her passion for travel has taken her all over the world, sightseeing, biking, and hiking, including a climb up Mt. Kilimanjaro. She is an Advisory Director at Carnegie Hall and has served in the Education Program at the Metropolitan Museum of Art.
Agency

650 Madison Ave, New York, NY 10022 - 10022 New York
Description
The East Side Manhattan office is just moments away from Central Park in one of the most desirable neighborhoods in the city. The East Side is known for its world-renowned shopping, fine dining, museums and galleries, and convenient proximity to the midtown business and theatre districts. It is also known for its prime Manhattan real estate, which includes some of the city's most elegant historic and prewar homes. Our brokerage staff offers unsurpassed service to our clients. Our agents are thoroughly familiar with the neighborhoods in this area, and with all aspects of sales, including the demands of the luxury co-op market.
Relevance

Max price

Min price

Size

Bedrooms

Newest listed
€ 5,528,700

Wow! This stunning, beautifully renovated, high-floor, sun-flooded apartment with open views is breathtaking. One enters the apartment through a semi-private vestibule leading...

Presented by

Kathryn Steinberg

PREMIUM