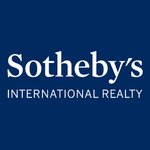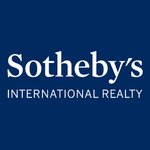 Agent
Mauro Maidantchik
Agency

Bossa Nova Sotheby's International Realty
Description
Graduated in Economic Sciences from Cândido Mendes College. Mauro started his career as a commercial representative in the sale of jewelry and then opened his own factory, which grew in the sector and participated in national and international fairs. In mid-2008, he joined the real estate business. Today he is part of the Bossa Nova Sotheby's team with over 12 years of experience in sales and team management. He is a specialist in high standard properties in the main neighborhoods of Rio de Janeiro.
Agency

Rua Visconde de Pirajá, 572, 4º andar Ipanema - 22410002 Rio de Janeiro
Description
Bossa Nova Sotheby's International Realty was born with a very clear position: acting in the purchase and sale of residential real estate in upscale market in affluent neighborhoods in the cities of São Paulo and Rio de Janeiro, as well as in the most exclusive destinations in Beach, Countryside and abroad. With a select team of brokers, all specialized in their respective neighborhoods and deep market knowledge, our team is ready to understand the desires of the most demanding customers. Our goal is to unite extraordinary lives to the extraordinary properties, regardless of wherever the dreams of our customers may be.
Relevance

Max price

Min price

Size

Bedrooms

Newest listed
€ 897,500

Dazzling summer house with wood and natural stone finishing. The infinity pool merges with the horizon and the sky's blue hue, creating an unmatched view surrounded by palm trees....

Presented by

Mauro Maidantchik

PRESTIGE

Price on Application

A stunning property located in Armação dos Búzios, Rio de Janeiro, in a privileged upscale neighborhood in Alto de Búzios with extensive built area and a breathtaking view of the...

Presented by

Mauro Maidantchik

COLLECTION

€ 8,779,500

Oceanfront penthouse in a coveted location on Ipanema Beach. It has a circular floor plan of 870 m². The second floor is composed of a guest toilet, living room with four...

Presented by

Mauro Maidantchik

COLLECTION

Price on Application

The house is spread over three floors, with two elevators, with spacious rooms . In the living room there are floor-to-ceiling glass walls, showing a privileged view of the garden...

Presented by

Mauro Maidantchik

COLLECTION

€ 2,341,200

House with five chalets, accommodating 18 people in each. All with air conditioning and individual water heaters. It has a large games room with a television, bar and toilet....

Presented by

Mauro Maidantchik

COLLECTION

Price on Application

Located in one of the most coveted condominiums in the Serra, with leisure infrastructure and 24-hour concierge. This house has an architecture project signed by Débora Aguiar and...

Presented by

Mauro Maidantchik

COLLECTION

€ 1,716,900

Apartment in front of the sea and Cagarras Islands. It has large balcony and was completely renovated in 2017 by Ouriço Arquitetura. The iptu footage is 219 m² but the plan shows...

Presented by

Mauro Maidantchik

COLLECTION

€ 15,022,600

The house consists of a main house with two bedrooms with a private bathroom with bathtub and other environments. Three bungalows overlooking the sea that connect via a planned...

Presented by

Mauro Maidantchik

COLLECTION

€ 1,951,000

Located in Mangaratiba, on the Green Coast, 80 km from Rio de Janeiro. House designed by the renowned architecture firm Casé E Acioli and decorated by amc Designers and has a...

Presented by

Mauro Maidantchik

COLLECTION

€ 2,438,700

Wonderful farm furnished and finely decorated in a pleasant region with lots of fresh air and silence. With great potential for commercial use, hotel or guesthouse. Main house...

Presented by

Mauro Maidantchik

COLLECTION

€ 3,121,600

Exclusive duplex penthouse in Ipanema with panoramic views of Rodrigo de Freitas Lagoon. It is in a prime spot in the neighborhood, next to the emblematic Bar Lagoa. Completely...

Presented by

Mauro Maidantchik

COLLECTION

€ 3,507,900

House with 6200 meters surrounded by nature and with a stream in the middle of a quiet street in the South Zone of Rio, located in Jardim Botânico. A true "oasis" within the city....

Presented by

Mauro Maidantchik

COLLECTION

€ 1,560,800

Apartment with partial sea view, in building center of land, completely renovated with good taste and top quality materials. Originally four bedrooms, currently with three, one of...

Presented by

Mauro Maidantchik

COLLECTION

€ 1,560,800

Pousada in a privileged location by the sea, in front of Gipóia Island in Angra dos Reis. The property has 1567 m² of land and 491 m² of built area. The external area has a large...

Presented by

Mauro Maidantchik

COLLECTION

€ 2,341,200

Located in one of the noblest regions of Teresópolis, near Granja Comary and the Municipal Horto, in gated community with 24 hour security. Classic style house with a living room...

Presented by

Mauro Maidantchik

COLLECTION