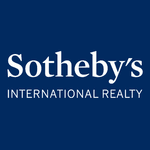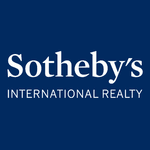 Agent
Véronique Mille Corneillie
Agency

Brabant Sotheby's International Realty
Description
The real estate agency Belgium Sotheby's International Realty offers its international and local clients a wide selection of luxury properties in all price ranges in the European capital. With three locations around the country, Brussels, Antwerp and Brabant, Belgium Sotheby's International Realty welcomes its distinguished clients in search of properties going from the classic villa in green suburbs, a contemporary penthouse in the city center, an equestrian property, a castle or a manor in Belgium's countryside.
Agency

Chaussée de Louvain 433 - 1380 Lasne
Description
To the North and South of Brussels, the Flemish and Walloon Brabants are beautiful green and rural provinces of Belgium. They are full of vast family properties, equestrian centers but also castles and manors with a remarkable architecture and heritage.
Ideally located between the charming towns of Lasne and Waterloo, our Brabant Sotheby's Realty office enjoys an ideal location, just a few minutes away from Brussels. Regardless of the surface and the price, our properties are all guarantees of an exceptional character, whether in terms of architecture, finishes, spaces or location.
Composed of a team of more than 10 real estate professionals, a marketing team dedicated to innovation and a dedicated administrative support, our Brabant office will be able to support you in all stages of your real estate projects, whether they involve sale, purchase or rental.
Relevance

Max price

Min price

Size

Bedrooms

Newest listed
€ 1,650,000

Within the prestigious private domain of the Bercuit, villa with character dating from 1976 and designed by the avant-garde architect Henri Montois, with a surface area of ± 660...

Presented by

Véronique Mille Corneillie

COLLECTION

Price on Application

Located at the gates of Brussels, within the municipality of Overijse, a stone's throw from La Hulpe, this character residence is nestled in a partially wooded park of +/- 90...

Presented by

Véronique Mille Corneillie

COLLECTION

€ 1,750,000

Located at the heart of a greenery in the Walloon countryside, this former farm, which counts more than 1.000 m², fits perfectly in its bucolic environment on a plot of ± 2,5...

Presented by

Véronique Mille Corneillie

COLLECTION

€ 1,980,000

Remarkable construction from 1902 on a plot of ± 22 a 19 ca on the heights of the Lake of Genval formerly called Villa Beatrix or « The Turret ». This castle-like villa with a...

Presented by

Véronique Mille Corneillie

COLLECTION

€ 2,450,000

Nestled on a plot of ± 30 ares in a residential area of Lasne, this villa of ± 926 m² (according to the epc) comprises a second entity which can be arranged as a concierge's...

Presented by

Véronique Mille Corneillie

COLLECTION

Price on Application

This impressive and discreet property of ± 876 m² (according to the peb) is surrounded by an exceptional environment, a park of ± 4 hectares dotted with forests of multiple...

Presented by

Véronique Mille Corneillie

COLLECTION

€ 2,600,000

Located in a sought-after neighbourhood, this villa out of sight from 1977 with a living surface of ± 900 m² on a plot of ± 50 ares, enjoys a quiet and serene atmosphere. The...

Presented by

Véronique Mille Corneillie

COLLECTION

€ 1,770,000

Set of two villas with three facades that can be joined together to form a beautiful property. In its totality, one notes ± 508 m² (according to peb) on a ground of 12 ares 44...

Presented by

Véronique Mille Corneillie

COLLECTION

€ 3,200,000

This beautiful property, located at the end of a dead end road, opens onto a Californian style villa of ± 720 m² (according to peb) nestled in a plot of more than ± 50 ares worked...

Presented by

Véronique Mille Corneillie

COLLECTION

€ 1,350,000

Located near Ohain, this beautiful stretched villa has been thoroughly renovated over its whole surface area of ± 400 m² (± 296 m² according to epc, considering a height under...

Presented by

Véronique Mille Corneillie

COLLECTION

€ 1,680,000

Set on a plot of ± 1 hectare 69 ares, this property of more than ± 1,000 m² of constructed area was originally an 18th century farm. A large part of the building has been...

Presented by

Véronique Mille Corneillie

COLLECTION

€ 6,500,000

The property is located on a plot of over 1 hectare 56 ares, partially wooded and designed by a landscape architect. It took nearly 6 years to complete this architectural work of...

Presented by

Véronique Mille Corneillie

COLLECTION

€ 1,650,000

Set on a 32-acre plot of land in the private Bercuit estate, this spacious ± 450 m² home is surprisingly well organised and thought out, the work of interior designer Miguel...

Presented by

Véronique Mille Corneillie

COLLECTION

€ 1,950,000

This house of ± 530 m² (according to peb), with a timeless style, meets the criteria of the architectural identity and the gentle way of life so distinct and sought after in the...

Presented by

Véronique Mille Corneillie

COLLECTION

€ 1,850,000

This remarkable mansion with a surface area of ± 1.200 m² probably dating from 1702 witnesses the so-called characteristical 'Tournaisien' style. The building has retained all its...

Presented by

Véronique Mille Corneillie

COLLECTION