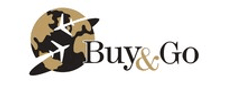 Agency
Buy&Go Realestate
DUBAI OFFICE48 Burj Gate, 10th Floor, room #1001, Downtown. Dubai, Emirati Arabi Uniti. - Dubai
Description
Automatic translations use Google Translate and may not be completely accurate. An error occurred during the translation with Google Translate. Please try again later.
After about 10 years of real estate activity in Italy and some companies shared with those who were first my employees and now they are my partners, I decided to give life to a project that will export the know-how and professional services made in Italy in the UAE.
In 20/09/2019 the F&F is born! Cooperating company with the UAE from Italy.
Initially born as a stat-up, it has already consolidated very quickly thanks to the results obtained and the projects in place.
The F&F was also born thanks to the merger of one of our real estate brokerage companies that operates in the Monza and Brianza area in order to expand our customer base as well as in Tuscany also in Lombardy.
The relationships and knowledge of the Lombard market led us to evaluate the idea of ​​opening a direct axis between Italy and abroad ...
Reflecting on the various opportunities and places we decided that DUBAI would be a choice to bet on.
It is our intention to create a long-lasting real estate link in both senses. From EUROPE / UAE - UAE / EUROPE.
Relevance

Max price

Min price

Size

Bedrooms

Newest listed
€ 8,000,000

Villa lagoons - venice: Full of promises and hopes, where every moment spent in this enchanting place takes you back in time, to sun-dappled days and moonlit skies. In the...

Presented by

Buy&Go Realestate

ELITE

€ 20,800,000

The journey starts here From our simple beginnings with a single resort in 1995, Six Senses is now recognized as a pioneer of sustainable practices, demonstrating that...

Presented by

Buy&Go Realestate

ELITE

€ 5,200,000

Damac hills - villa cavalli In the complete Damac Hills community, in front of the Club House and on the front line of the "Trump International Golf", only 9 exclusive and unique...

Presented by

Buy&Go Realestate

ELITE

€ 11,800,000

The journey starts here From our simple beginnings with a single resort in 1995, Six Senses is now recognized as a pioneer of sustainable practices, demonstrating that...

Presented by

Buy&Go Realestate

ELITE

€ 7,740,000

Damac hills - villa cavalli In the complete Damac Hills community, in front of the Club House and on the front line of the "Trump International Golf", only 9 exclusive and unique...

Presented by

Buy&Go Realestate

ELITE

€ 3,650,000

Park in Meydan Dubai is the new residential oasis just 10 minutes from downtown. In this enchanting place, time seems to have stopped… Exclusive residences, the terraced villas...

Presented by

Buy&Go Realestate

ELITE

€ 45,000,000

The Water Mansion is a unique waterfront project with stunning panoramic views overlooking the Dubai Creekside, Ras Al Khor Wildlife Sanctuary and downtown Dubai. The architecture...

Presented by

Buy&Go Realestate

ELITE

€ 2,300,000

Park in Meydan Dubai is the new residential oasis just 10 minutes from downtown. In this enchanting place, time seems to have stopped… Exclusive residences, the terraced villas...

Presented by

Buy&Go Realestate

ELITE

€ 1,500,000

In the complete community of Damac Hills, in front of the Club House and on the front line of the "Trump International Golf", exclusive and unique villas will be created not only...

Presented by

Buy&Go Realestate

ELITE

€ 1,500,000

Villa lagoons - portofino: Full of promises and hopes, where every moment spent in this enchanting place takes you back in time, to sun-dappled days and moonlit skies. In the...

Presented by

Buy&Go Realestate

ELITE

€ 10,000,000

Damac Hills is a residential oasis just outside the center, just 10 minutes from Dubai Marina. In this enchanting place, time seems to have stopped ... Exclusive residences, such...

Presented by

Buy&Go Realestate

COLLECTION

€ 2,500,000

Lagoons Full of promises and hopes, where every moment spent in this enchanting place takes you back in time, to sun-dappled days and moonlit skies. In the immediate vicinity of...

Presented by

Buy&Go Realestate

COLLECTION

€ 3,000,000

Damac Hills is a residential oasis just outside the center, just 10 minutes from Dubai Marina. In this enchanting place, time seems to have stopped ... Exclusive residences, such...

Presented by

Buy&Go Realestate

COLLECTION

€ 3,500,000

Damac Hills is a residential oasis just outside the center, just 10 minutes from Dubai Marina. In this enchanting place, time seems to have stopped ... Exclusive residences, such...

Presented by

Buy&Go Realestate

COLLECTION

€ 2,000,000

Lagoons Full of promises and hopes, where every moment spent in this enchanting place takes you back in time, to sun-dappled days and moonlit skies. In the immediate vicinity of...

Presented by

Buy&Go Realestate

COLLECTION