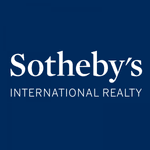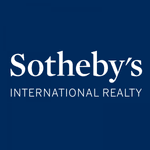 Agent
Juhi Singh
Agency

India Sotheby's International Realty
Description
Having earned her Masters in International Business in the US, and worked there in the realty and property management sector for over seven years, Juhi Nataraj Singh brings with her, rich and diverse experience in managing tenancy, vendor relations, compliance, operations and marketing. Juhi is a multi-faceted real estate professional with commendable experience of working with people from different cultural and ethnic backgrounds. She is a go-getter but with a difference, because what motivates her more than anything else is getting the best of everything for clients.
Agency

Bandra Kurla Complex 714, 7th Floor, C Wing, One BKC - 400051 Mumbai
Description
Welcome to India Sotheby's International Realty, situated in the thriving heart of Mumbai, the bustling metropolis that epitomises India's dynamic spirit. As one of the world's oldest civilisations and a crucible of cultural diversity, India is a land that weaves a rich tapestry of tradition and modernity. Here in Mumbai, we extend an unparalleled level of professional service to our esteemed international and local clientele.


Our distinguished team comprises luxury real estate professionals and former private banking luminaries, each with an extraordinary depth of experience. We are dedicated to catering to the unique needs of both resident and Global Indians. At the core of our ethos lies an unwavering commitment to upholding the highest standards of ethical conduct and unwavering integrity, always placing the best interests of our discerning clients at the forefront.


Our sales associates possess a unique blend of skills and a hands-on approach that permeates every aspect of the buying and selling process. With a specialised focus on Mumbai's most coveted neighbourhoods, including South Mumbai, Bandra, Juhu, Worli, and more, we curate a portfolio of homes that exemplify luxury living in this vibrant city by the Arabian Sea.


Within the dynamic landscape of Mumbai, we cast our gaze upon the prestigious locales that define its character. Our dedicated team of agents stands as a beacon of knowledge and accomplishment, both within India and on the global stage.


At India Sotheby's International Realty, we transcend the ordinary to deliver the extraordinary, ensuring that your real estate journey in the city of dreams is nothing short of a masterpiece.
Relevance

Max price

Min price

Size

Bedrooms

Newest listed
€ 1,433,100

This villa for sale is nestled in the midst of nature on the banks of the Khadakvasla lake near Pune. The property boasts two independent units with a total of five bedrooms. The...

COLLECTION

€ 4,960,800

Nestled against the breathtaking Sahyadri mountain range and enveloped by lush green hills and cascading waterfalls, this stunning home near Lonavla is a picturesque reality. Set...

COLLECTION

€ 2,535,500

Discover an exquisite living experience in the heart of Mumbai, within this luxurious apartment. This spacious residence boasts a thoughtful layout with a carpet area of 200 sqm...

COLLECTION

€ 1,543,400

This lavishly appointed apartment for sale, located in the heart of bustling Mumbai is a true gem. Situated just a stone's throw away from the Central Business District of the...

COLLECTION

Price on Application

These beautifully planned apartments for sale at Prabhadevi, one of the most upscale neighborhoods in South Mumbai has a carpet area of 283 sqm (approx.)with views of the city...

COLLECTION