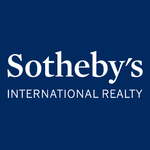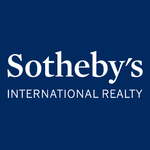 Agent
Sean Parker Mr
Agency

Macedon Ranges Sotheby's International Realty
Description
Sean Parker brings over 20 years' property sales experience to the role of General Manager of Sotheby's Macedon Ranges office.
Sean's property career has spanned Australia, Asia and the Middle East and the different roles he has held means he has a deep understanding of all aspects of the property business: from concept and design, finance and development, to sales and marketing and after-sales care.
Sean's industry knowledge, combined with his skill in identifying what clients need, means that he achieves the right result quickly. Sean works well with people and has developed an extensive network of Australian and international contacts. He is committed to keeping clients updated and informed and is a highly skilled negotiator.
After 10 years living overseas, followed by a stint in Portsea and then Melbourne, Sean moved to Mount Macedon with his wife and 4 children in 2018. With its strong sense of community and beautiful natural surroundings, Sean and his family consider themselves lucky to have found their permanent home in the Macedon Ranges.
Agency

16 Victoria Street - 3440 Macedon
Description
Our Macedon Ranges office is located in the main street of Macedon at 16 Victoria Street. The Sotheby's International Realty network retains more than 24,000 sales associates in over 1,000 offices, located in more than 74 countries and territories worldwide. Sotheby's International Realty places over 10,000 referrals every year via a dedicated referral office network and extends this legacy with real estate representation throughout the world. Macedon Ranges | Sotheby's International Realty's Macedon office is independently owned & operated. Our Officer in Effective Control is Sean Parker 0412 387 344.
Relevance

Max price

Min price

Size

Bedrooms

Newest listed
Price on Application

This stunning property is destined to be a treasured family asset; a place where people come together in beautiful surroundings to celebrate life. Located on the Campaspe River on...

Presented by

Sean Parker Mr

COLLECTION

Price on Application

Sweeping views across the Ranges Sweeping views across to the Macedon Ranges grab your attention the moment you enter this home. Magnificently framed in large plate glass windows,...

Presented by

Sean Parker Mr

COLLECTION

Price on Application

Idyllic Rural Retreat Set on 10 acres of prime land, this elegant Mount Macedon property is an idyllic rural retreat. At the end of a tree-lined driveway lies a modern country...

Presented by

Sean Parker Mr

COLLECTION

Price on Application

Registration of Interest Closing at 5pm aest 19th of May 2022. Macedon Ranges Sotheby's International Realty is proud to present a rare opportunity to secure an historic Mount...

Presented by

Sean Parker Mr

COLLECTION